A stealthy and undeniably menacing 2014 Lamborghini Aventador Roadster is currently up for sale from Al Ain Class Motors in Dubai. What makes this Aventador Roadster particularly impressive are its range of upgrades from tuning company Novitec Torado.
Novitec Torado acts as the Lamborghini-focused division of the Novitec Group and provides a number modifications for both the Aventador and Huracan. It remains to be seen if this Aventador Roadster features any mechanical changes courtesy of Novitec Torado but we do know the tuner offers a twin-supercharger kit for the Italian supercar.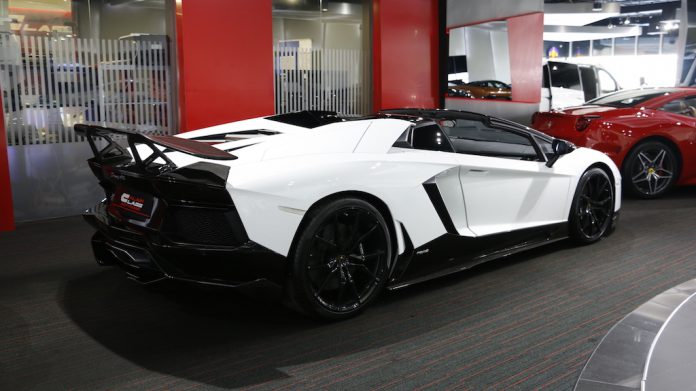 Based on these images, we can see a selection of visual and aerodynamic elements this Aventador has been installed with thanks to Novitec Torado. They include the custom carbon fibre front spitter and air intake surrounds, the extended side skirts, a towering rear wing as well as a bold rear diffuser.
The cabin of this Aventador Roadster perfectly complements the exterior with white and black leather found throughout.