Launched in March last year, M/Y Saramour is a 61-meter megayacht designed by Francesco Paszkowski and built by Italian shipyard CRN S.p.A. It was presented to the public for the first time at the Monaco Yacht Show 2014, and was shown again at the same event last month. It won the 'Judges Commendation' award at the World Superyacht Awards in May 2015.
When designing the yacht, the CRN technical team together with Paszkowski made a decision to include an owner's only deck – the first time ever on a CRN megayacht. The layout features 5 decks and a sub-deck which can accommodate 12 guests and 15 crew members altogether. There are two guest suites, two double cabins and one owner's suite.
The main deck houses the main salon and dining area as well as a circular lobby that separates the salon from the sleeping area. Towards the end of the bow you find a lift for the guests, and on the lower deck there are three VIP guest cabins each with its own bathroom.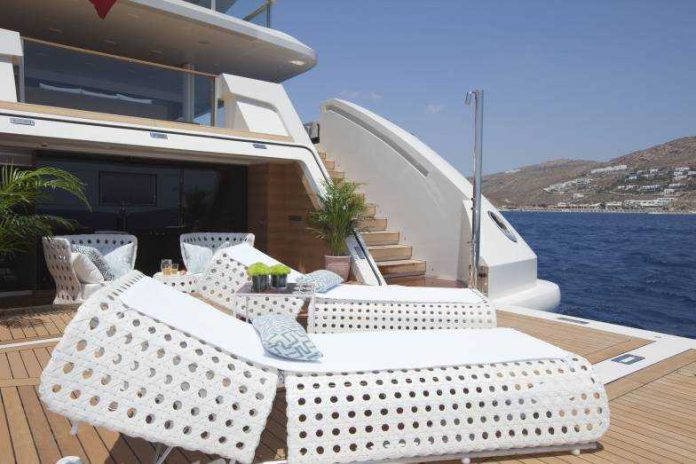 Meanwhile, the stern is solely built for relaxation and it opens up to a large beach club. The garage area is located just before the engine room, it can accommodate two large water toys. The entire upper deck comprises of the owner's suite – from a large owner's study to an enormous spa pool that can transform into a sundeck.
M/Y Saramour comes with a fly deck where the captain goes to unwind. The last deck is the sundeck which is fitted with a circular spa pool and protected by a windscreen glass. The megayacht is then powered by two Caterpillar 3512 C-C engines rated at 1'230 kW each, it can achieve a maximum speed of 15 knots and cruising speed of 14 knots.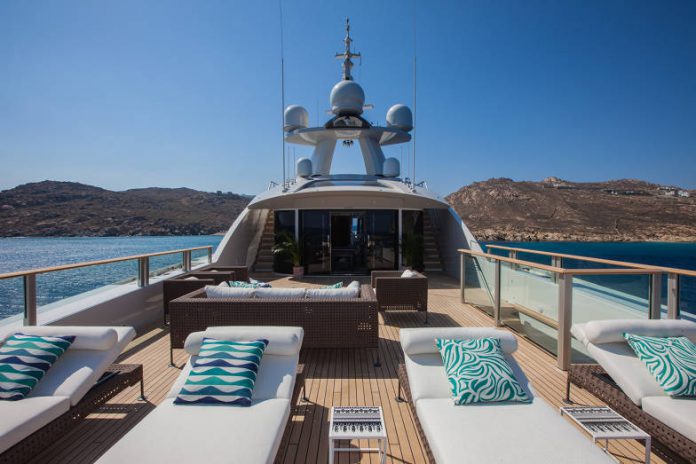 Speaking about M/Y Saramour, Lamberto Tacoli, Chairman and CEO of CRN, said: "The "christening" of a new yacht is always an exciting milestone for the Owner and the entire Company. Particularly, we take pride in this launch because it is the eighth megayacht in the 60mt segment of in the last ten years. Each launch reflects the work done over many years and the beginning of new prospects for the future. CRN, now more than ever, has confirmed itself amongst the leading companies that build pleasure ships, taking pride in representing Made in Italy in the world".