The first-generation Audi R8 is being sent off in style in Canada with the German company's Canadian division announcing the R8 LM. The car is essentially the same as the potent Audi R8 LMX but makes do without the advanced laser headlights.
Just eight examples of the Audi R8 LM will be produced and this initial example is painted in a pristine shade of white but it isn't known if white will be the only colour available. Whatever the case may be, the R8 LM has also been adorned with the aerodynamic elements of the R8 GT models including the more pronounced front splitter, canards, rear wing and rear diffuser.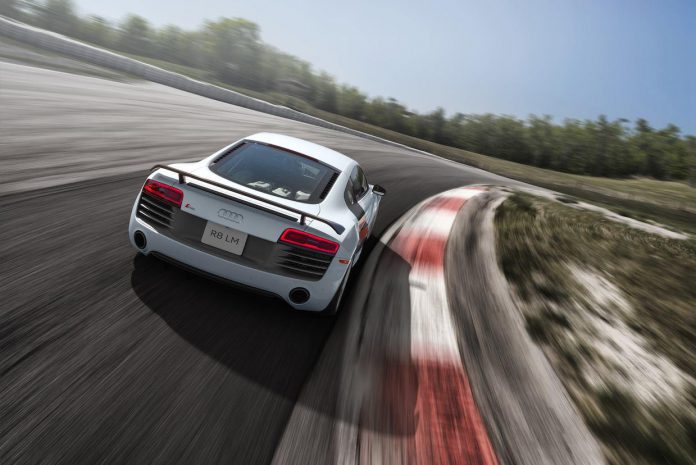 Beneath the skin, the Audi R8 LM is powered by a naturally-aspirated 5.2-litre V10 engine delivering 552 hp and 398 lb-ft of torque. When coupled with a seven-speed S tronic transmission as well as an all-wheel drive system, the R8 LM will sprint to 100 km/h in just 3.4 seconds before topping out at 320 km/h.
Inside, Audi Canada promises that Audi Exclusive has worked its magic but as of yet, no cabin pictures have been released nor have pricing details.