Manor F1 Team will use Mercedes-Benz engines in the 2016 Formula 1 season following a successful deal between the two parties. The team is currently using Ferrari engines but has been evaluating its options for the next season. The multi-year Mercedes deal was confirmed on Thursday.
In addition to using Mercedes engines, Manor will also get transmission and suspension components from Williams F1 following another successful deal. The Banbury based team is certain of improved performance in the next season as they aim to bring out their competitive side.
Speaking about the new changes, Team principal John Booth said, "I am delighted to announce our new power unit partnership with Mercedes-Benz for the 2016 season and beyond. Although there were many factors governing our selection of an engine partner to help power us towards our long-term ambitions, ultimately the strength of the Mercedes-Benz package speaks for itself.
"2015 has been a rebuilding year in every aspect of our operation. Although we have not been able to make the incremental strides in competitiveness that the team has enjoyed in previous seasons, we have put in place a strong foundation from which to progress.
"Together with the potential we are seeing with our 2016 car in the wind tunnel, the Mercedes-Benz Power Unit will assist our return to aggressive performance development with effect from next season."
The deal went through after Renault confirmed its decision to take over the Lotus F1 Team. Lotus will likely use Renault engines dropping its current deal with Mercedes – an advantage for Manor.
Mercedes-Benz Motorsport Boss Toto Wolff added, "In anticipation of Renault's takeover of the Lotus F1 Team, we are pleased to announce Manor Marussia as a new customer of Mercedes-Benz."
The Red Bull Dilemma
Elsewhere, Red Bull is yet to confirm engine deals for the 2016 season. Both Red Bull and Toro Rosso are without power units after terminating their contract with current engine supplier Renault.
Toro Rosso's last minute attempt to secure an engine deal with Honda failed after the Japanese manufacturer claimed it has no plans to expand its current customer list – not until 2017.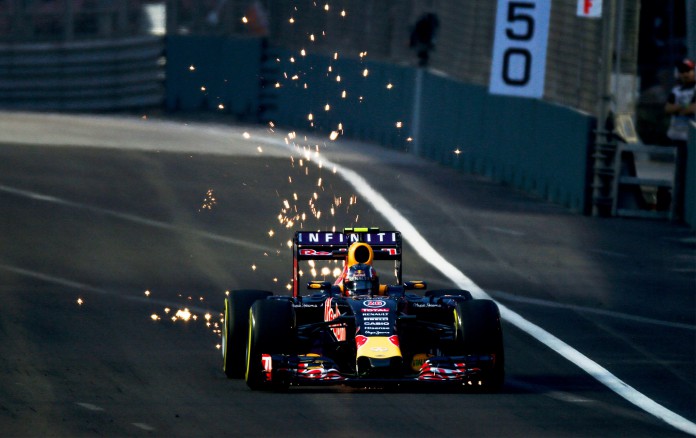 "As Honda have always said since returning to Formula 1, we are open to supplying additional teams in the near future." said a Honda Spokeswoman. "However, as it is very late in the 2015 calendar year to make such decisions, it is unlikely that we will be supplying any other teams for the 2016 season." she added.
Red Bull is now in a critical position as it tries to force Ferrari's hand in a last minute engine deal. The Italian team can only afford to give Red Bull updated 2015 engines as it's too late to get extra 2016 units – but the rule book will not allow old engines in the 2016 season.
According to Article 28.5 of Formula 1 Sporting Regulations: "Only power units which are identical to the power unit that has been homologated by the FIA in accordance with Appendix 4 of these regulations may be used at an Event during the 2016-2020 Championship seasons."
As an option, Red Bull could block the changes above with backing from Ferrari to allow in-season development.