During a recent 'Ask Me Anything' forum on its website, company's founder Christian von Koenigsegg recalled how his passion for developing supercars started. After watching Pinchcliffe Grand Prix when he was just five, Von Koenigsegg generated an interest in investigating anything mechanical or electrical that he could get his hands on- be it a radio-controlled car or a tape recorder.
"When I was five years old, I saw an old stop-motion animated film called Pinchcliffe Grand Prix," he stated. "It's about a bicycle repair man named Reodor who builds his own race car and wins a race against the odds. I have always been the type of person who investigates and invents things. It's in my nature to be like Reodor and as I grew up I was constantly pulling things apart to see how they worked, to see if I could make them work better. Sometimes they did, sometimes they didn't, but I always learned something along the way.
"I started with radio-controlled cars, pulling them apart and re-wiring them when I was 5 or 6 years old. I'd make them spin around and do funny things, just to see what I could do."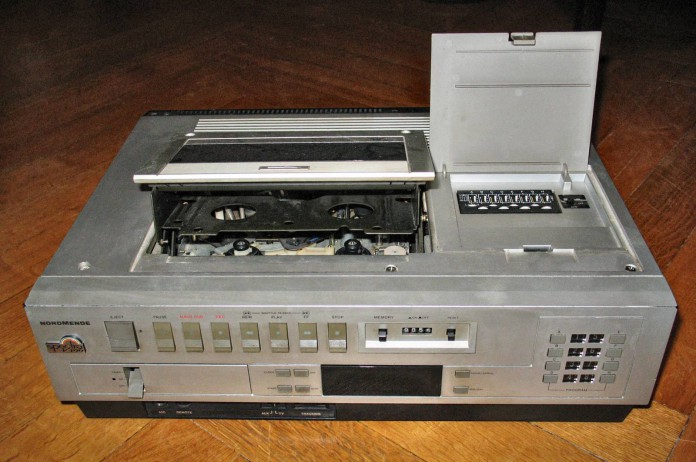 Soon, Von Koenigsegg built his own RC car and by the time he was 15, he was tuning and modifying motorbikes and he had even worked on a boat.
He said "When I was around 7 I got a soldering kit from my Dad and then I got a kit to build my own RC car. So that was how it all started, with RC cars. I remember taking apart tape recorders and VCR's to see how they were constructed. I actually managed to repair a VCR when I was about 8 or 9. I quickly learned how electronics and mechanics worked together on an intuitive level."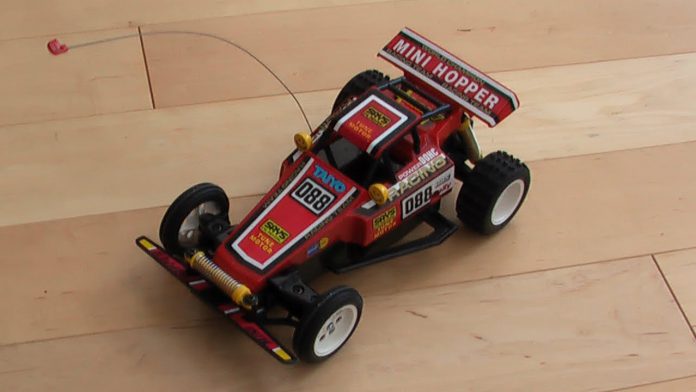 "My parents bought me a small motorcycle when I was 8. It was old, and pretty rusty but I tore it down, put filler on the tank and sanded it, painted it, etc. It looked nice. I sold that bike, bought another and eventually I sold that, too. I was 12 when I got my first moped – a Suzuki K50. That bike was the first one I started to tune. I took apart the engine. I read about how you could port things. I increased the compression by grinding the cylinder head against the floor of the basement, by hand. I only had very basic tools. I used to heat things in the oven to shrink them. It was all very basic, but it worked. The bike went faster when I was done.
"Then I started to trade mopeds. I'd get a bike, make it look good, make it go faster, and then I'd sell it and buy another one. Before I was 15, I'd had around 12 mopeds and I got known as the local moped tuner. I got a tiny boat when I was 13…It was called a Spitfire and you were allowed to have something like 5 to 15 horsepower on it. I put 35 on it. It was crazy. I put a stereo in it and an automatic bilge pump, some lanterns and a working horn. I sold that one, too," he said.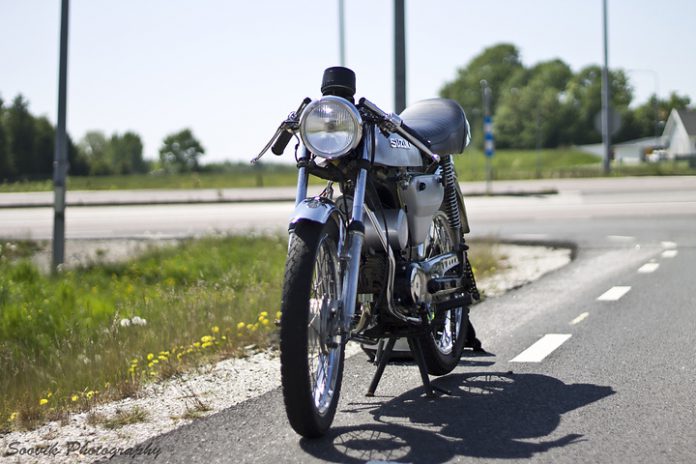 While he was working on bikes, boats and RC cars, Von Koenigsegg was also making drawings and designs of automobiles.
"The company started as a job in 1992 but in reality, the effort that allowed me to build cars started well before that… [while] playing with RC cars, motorbikes and boats when I was young….I also did my first drawings of a hovering car. I figured that was where cars would be going: that they would have no wheels in the future.
"We had a couple of computers when I was young, a Commodore 64 and then an Amiga 1000. The Amiga had a pretty good drawing program on it (for the time), with thousands of colors and pretty good resolution. So I started drawing cars on the computer in the mid 1980's. I just kept working on those car designs, which were all mid-engined cars, even back then."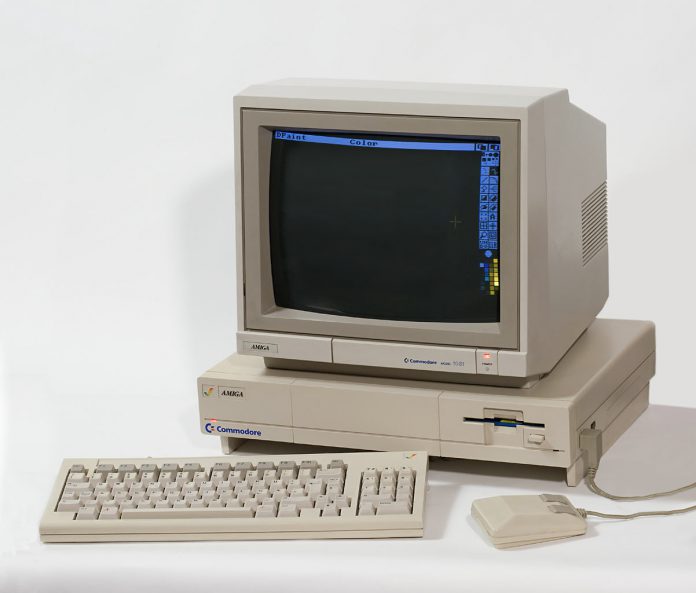 Coming from a family of entrepreneurs, Von Koenigsegg was expected to head into the same field, although he wanted to build supercars- a project with a huge risk of failure. His parents were fine with it, but Von Koenigsegg knew he had to garner the required money for such an innovative project and he started selling items of everyday need.
"When I was 19 I already had a few ideas that I wanted to patent and in order to do that, I had to make some money very quickly. So that's when I started my first company. I had a pretty simple business plan – I would find out what people needed, I would find that stuff for a cheap price and then I would sell it. It was the early 1990's and the Iron Curtain had just fallen. There were plenty of people who needed things, stuff as simple as pens or plastic bags. I found a big batch of plastic bags that had been printed with a logo the wrong way, for example. I bought them and sold them into Eastern Europe. They didn't care about the logo. I sold frozen chickens from the USA into Estonia," he mentioned.
Building cars was the main target and Von Koenigsegg started doing that on 12 August, 1992. "I had a partner in that first business, Mikael, and he stayed with me through the first two years with Koenigsegg…We went to the Swedish Board for National Technical Development and…borrowed 1.5 million crowns from them to help build the first prototype, but the loan was given on the condition that we moved to an area with high unemployment…so we could go north, way north, above the arctic circle, or we could go to south-east Sweden, to a place called Olofström on the coast. Volvo had a presence there and it wasn't in the polar region, so that's where we went."
The company was promised a property in Olofström but it was handed over to Volvo and it was then that Koenigsegg shifted to Ängelholm. "The landlord probably thought we weren't going to be around for long, so it made sense for him to give it to Volvo. We had to move, then, which is when we came to Ängelholm," Von Koenigsegg commented. "I spent a lot of time in Ängelholm when I was young as my parents had a summer house nearby, in Förslöv. So when we had the chance to move from Olofström, Ängelholm had some appeal…Compared to Stockholm there are less people, there is less snow, quieter roads and it's closer to the European market, etc. It was ideal for this kind of operation."
In Ängelholm, Van Koenigsegg acquired a local car dealership as his company's facility. The first prototype finished in 1996 with the standard Audi V8 engine. Von Koenigsegg wanted to tune it but Audi refused to let him do that. This led to a hunt for a agreeable engine partner from the late Carlto Chiti to Ford. After tinkering with the output of a retuned V8 Ford engine by making changes with the air filter system, ECU and the intercooler system among other things, Koenigsegg finally came up with the CC8S.
"We received the Guinness World Record for the most powerful, homologated production car engine in the world with 655 hp when we started production in 2002," Von Koenigsegg proudly wrote. "This made all the effort worthwhile and helped to kickstart our business. With this positive experience fresh in our minds, we went on to break our own Guinness Record in 2004 with the twin-supercharged, 806hp CCR engine before any other manufacturer had a chance to react."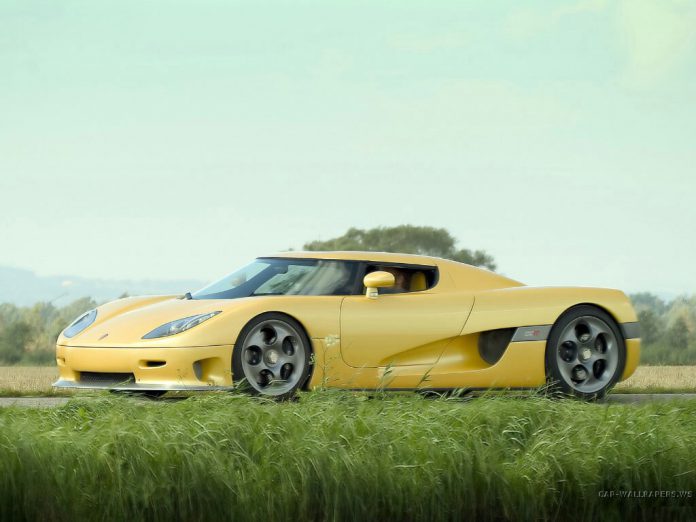 "We eventually noticed some limitations on the block design. The first blocks we got were really, really strong. They were cast at a foundry in Italy, one that also made blocks for Ferrari. Ford might have thought they were too expensive, though, because later blocks were cast elsewhere….They were not going to be suitable for us for the future….From 2006 onward we have been using a bespoke and unique engine block that is specifically cast for us…it is cast by Granger and Worrell in England, who also cast engine blocks for Bugatti and some Formula 1 teams. I would say that when we did the CCX we used 75% or 80% of our own parts and the rest was standard parts from other engines."
After the CCX, the rest is pretty much history. Now selling somewhere between 10 to 15 cars annually, Koenigsegg is up there with the likes of Pagani, Ferrari and Lamborghini for performance and quality. Christian von Koenigsegg has truly made a remarkable journey from modifying motorbikes to creating some of the finest hypercars to have graced this planet.