Silverstone Auctions is holding a Porsche-only sale in October 2015. The sale is partnered with Porsche Club Great Britain, the UK's official Porsche owners club, and will include a track day and Porsche Club Experience drives surrounding it at the Silverstone Circuit.
The viewing will take place from 10 am on Saturday 24th October 2015 at The Wing, Silverstone Circuit and the sale takes place at the same location the following day. There will be both, classic and contemporary Porsches on sale and some of the major highlights can be seen below.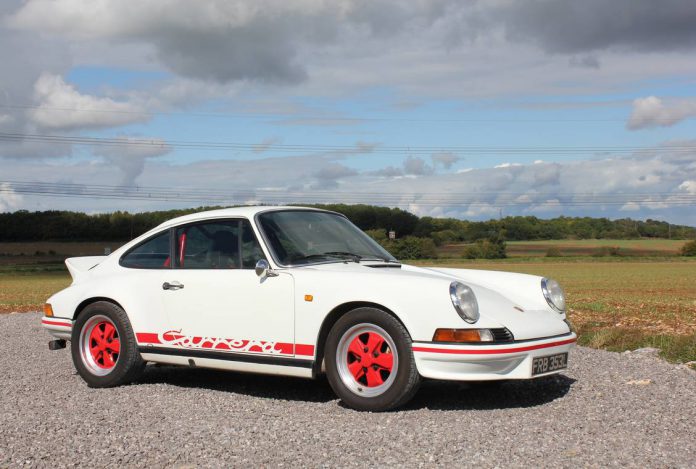 1. 'Project 50′- This is the one-off project built and designed by Porsche Central Operations in 2014 as part of their '50 Years of 911' restoration competition. It has a custom paint, the prototype 993 engine, rebuilt gearbox and suspension, 930 front brakes and 'G-series' 3.2 rears. The vehicle is expected to fetch at least £125,000.
2. 996 GT3 RS- The 996 GT3 RS production ran from 2003 to 2005 and Porsche only built some 140 right-hand drive cars. Apparently, 113 of those were officially imported into the UK and this is one of them, in blue and white livery. It shows 26,889 miles on the odometer and will go for somewhere between £120,000-£140,000.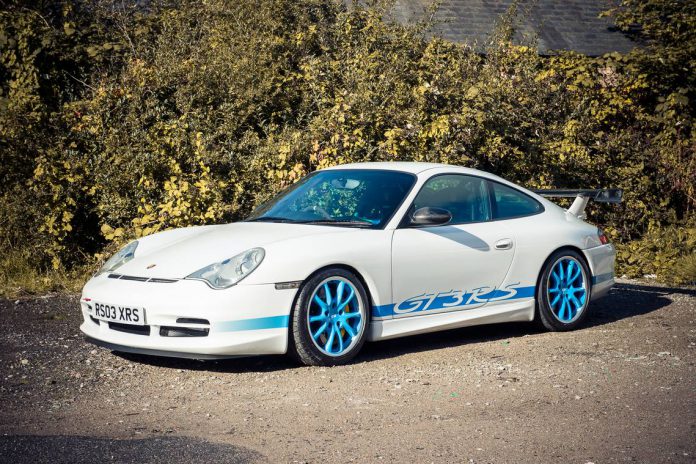 3. First and last of the 50 930 Turbo SE Flatnoses that came to the UK- Originally an option that cost double of a 930 Turbo, the first was a Porsche GB press car and the last one has RuF modifications and the G50 gearbox.
4. 944 C2 Cabriolet- This vehicle has covered 18,900 miles and had two owners. Power comes from a 3.0-litre naturally aspirated engine generating 210 hp. That said, it isn't expected to get a lot of money with Silverstone Auctions hoping to sell it for up to £30,000.
5. 997 GT3 RS- This 2007 Porsche 911 GT3 RS may go for as much as £150,000. It has covered just 5,527 miles and is in a stunning condition. The orange livery looks hot and the 3.6-liter flat-six will give you an astonishing 415 bhp.
6. 911 Speedster 3.2 Turbo Body- Inspired by the 1950's Porsche 356 Speedster, Porsche produced the 911 3.2 Carrera Speedster in 1989. Just 2,104 units were made worldwide, of which 64 were right-hand drive UK cars. It featured the powerful and reliable 3.2 Carrera engine producing 231 bhp, a 0-60 mph time of 5.4 seconds and a top speed of over 150 mph. This one has a black exterior paint.
More information regarding the auction can be found here and the full list of Porsches here.