Recently, Christian von Koenigsegg took part in an 'Ask Me Anything' forum on Koenigsegg's official website. There he answered many questions regarding the company's past, present and future and some of his answers provided us good insight on Koenigsegg's plans.
For starters, the company has no intention of testing the "real top speed" of its vehicles, primarily because of three reasons: the risk involved, lack of a suitable venue and the company's priorities in general. "We would like to do such a test, but I have to say it's not a super-high priority for us. It's nice to be able to say you've got the fastest driven road car in the world and we believe that the One:1 could take the current record but for us, it's a matter of priorities," he said.
Meanwhile, regarding setting a Nurburgrin lap-time, Von Koenigsegg commented, "The Nurburgring situation has not changed. They still have speed limits in place in sections of the track and that makes it impossible for manufacturers to fully test that capability of their vehicles on the track. We hope the situation changes in the future and we will do everything we can to get there if/when it does." However, they are interested in setting lap times wherever possible.
Many asked whether Koenigsegg would ever produce mass-production cars like Volkswagen and Mercedes-Benz or a less powerful one. With the company currently selling 10-15 units, that may increase its market base. However, Von Koenigsegg reverted by saying that it is unlikely to happen in the forseable future.
Von Koenigsegg also shed some light on the gaming industry and his frustration with the producers not making Koenigsegg supercars good at handling, acceleration and braking. He wrote, "It's amazing how many people mention their connection to Koenigsegg coming via video games. We don't approach video game companies about using our cars. They approach us to use them. We're always happy for them to do so as long as it is a licensed use. As such, it is the video game companies that decide which versions of our cars to use. Still, I have seen the CC8S, the CCR, the CCGT, CCXR and many more of our models in video games over the years. What is interesting is that many video games makes our cars handle worse, accelerate slower or increase braking distance, just so that the "competition" does not look as "bad". We have confronted them many times regarding this and the usual answer is: it is a game and not a simulator! Also some car manufacturers "sponsor" games to make sure their cars "perform" well in the games."
Von Koenigsegg also recalled how his first inspiration to get into this field came from the animated movie, Pinchcliffe Grand Prix and how he spent his initial days toying around with RC cars and tuning motorbikes. Furthermore, he made his initial car designs on a Commodore 64 computer and then an Amiga 1000. Not to forget, before setting up a supercar company, he gathered funds by selling anything from plastic bags to frozen chickens.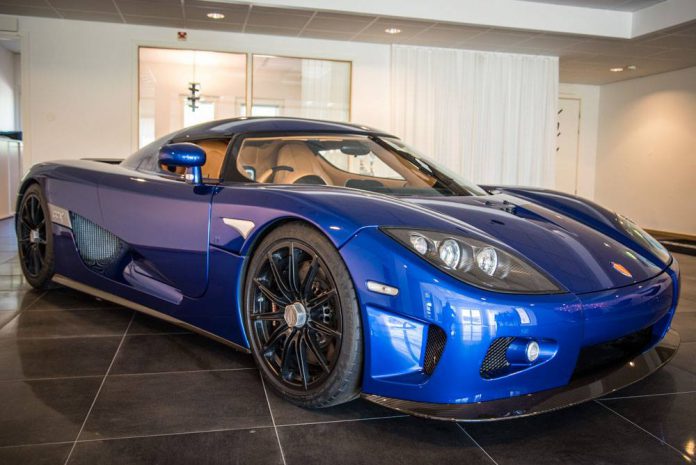 Before the company got popular, Von Koenigsegg and Co experienced a roller-coaster ride. Their initial facility was handed over to Volvo, forcing them to relocate to Ängelholm. There was a fire at the facility in 2003, leading to a hard time for Von Koenigsegg. There was also the problem of finding a suitable engine partner- from the standard Audi V8 to a retuned Ford V8 that eventually got the company into the Guinness Book of World Records.
He also proudly wrote about how flexible Koenigsegg is when it comes to its customisation options for the customers. "What we have traditionally said is that as long as you are paying for it, we can build you a helicopter to go with your car if you want. In other words, anything was possible as long as the customer had the money to pay for it and the patience to wait for it," Von Koenigsegg commented.
When the discussion moved towards racing and technology, Von Koenigsegg discussed the possibility of his company entering the professional racing circuit, which is highly unlikely thanks to the current regulations.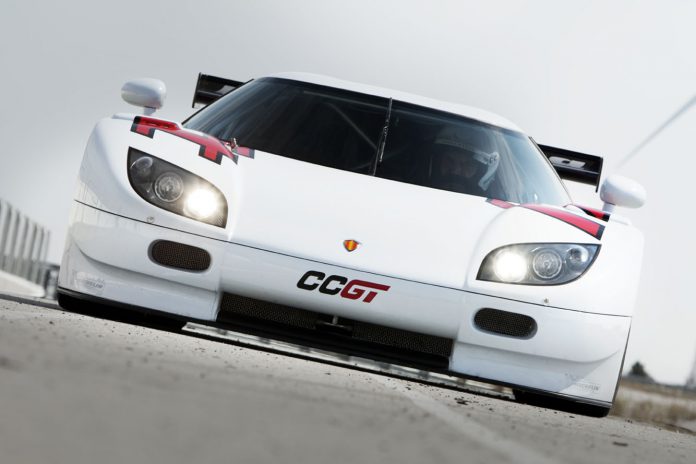 "We had the perfect opportunity to go racing during the GT1 era. The GT1 category was for our type of car. We built one – the CCGT…. It performed really, really well in our initial testing…As soon as we got into testing, however, the powers-that-be decided that you had to produce 350 cars per year to be allowed to enter. Then they shut down the GT1 category completely one or two years later. So we were never able to enter at all…The highest categories in GT racing right now are GT3 and GTE…These categories are governed by a regime called 'balance of performance'….Under this 'balance of performance' regime, all the cars are gathered together by the organizers and taken to a test track at the beginning of the year. They drive laps with equipment inside the car and make adjustments so that they all lap with similar times."
He further added "I love racing. I would love for Koenigsegg cars to go racing, but it has to make sense. This just doesn't make sense."
Von Koenigsegg also answered questions regarding Koenigsegg using a V12 in the future, which is a big no for now: "A V12 makes the engine much heavier and more complex than what we need in terms of performance and function. We still haven't seen the limits of what our V8 engine package can do." Don't expect an all-wheel drive Koenigsegg either as keeping the weight at the required level is more important. Meanwhile, a manual Koenigsegg may just come up if there's ample demand.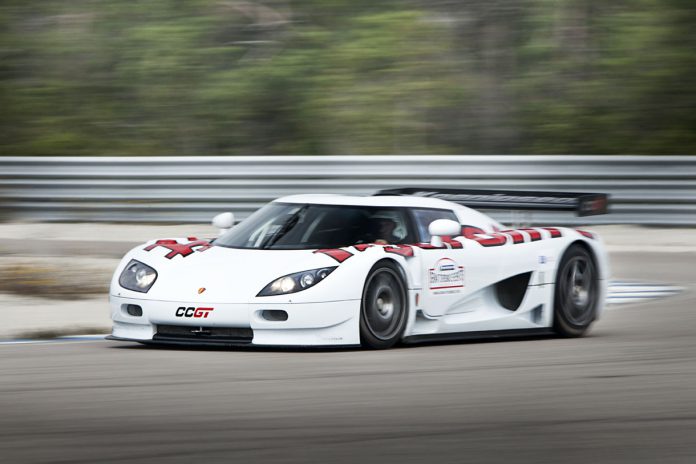 Finally to round up, here's what Von Koenigsegg thinks about the Tesla which gave him some inspiration for the Regera "I got my first Tesla in the summer of 2013. I think it was either the first or second one that came into Sweden. I ordered it as soon as it became available because I was curious as to what the car could do. I loved it. Fantastic, amazing, incredible. It's one of the best driving experiences ever, which is saying a lot for something that's supposed to be a 'normal' car."
Above is just some excerpts from the four-part series. You can check out all the Q&As here: Part 1, Part 2, Part 3 and Part 4.