Australia's New South Wales police department has just added a bright yellow McLaren 650S and Aston Martin Vanquish Volante to its fleet. This follows on from the police department having previously had both an Audi RS4 and Porsche Panamera amongst its cars.
As with those other cars, the NSW police's McLaren 650S and Vanquish Volante won't actually be used as a police cars and have instead been created for promotional purposes. The mid-engined British supercar is on loan from a local car dealership who will cover all costs except for fuel. It captured the attention of locals thanks to the police livery it has been adorned with. Meanwhile, the Aston is painted silver and also features the obligatory police stickers.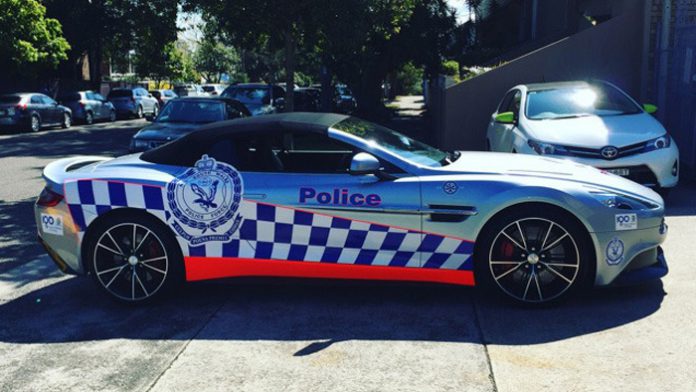 Discussing the cars, a New South Wales police department spokesperson said "These sponsorship arrangements are designed to promote community engagement with NSW Police. This agreement is designed to promote tomorrow's Police Legacy Wall-to-Wall ride and celebrate 100 years of Women in Policing. In line with the long standing NSW Police Force Sponsorship Policy, the vehicles are not operational and have not been fitted with lights and sirens. They will be driven by serving female police officers".