A gorgeous dark red 2012 Lexus LFA is currently up for sale in the U.S. courtesy of Ferrari-Maserati of Fort Lauderdale. In total, just 500 LFAs were ever produced and while it isn't known just how many reside in the United States, there certainly aren't many and this one is definitely amongst the most eye-catching.
Whereas most LFAs are painted white, this one features a special dark red paint scheme which is contrasted nicely with a set of bright silver twin-five spoke wheels making for a very sophisticated look. The exterior finish is then complemented perfectly with red leather across the door panels, centre console, steering wheel and the lower part of the dashboard. Also found throughout is black leather particularly across the supporting bucket seats.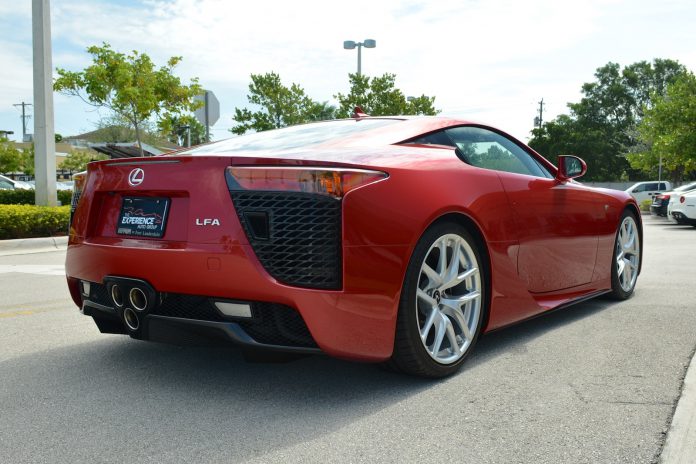 The car has just 2910 km on the clock and just one previous owner. Of course powering it is a 4.8-litre V10 engine revving to an atmospheric 9000 rpm and making the LFA one of the greatest ever sounding supercars.