With only one week left till Forza 6 hits the markets, there is nothing left but to explore the massive car list which has been actively revealed by Turn 10 Studios in the past few weeks. Forza 6 release date is set for September 15 featuring 450 cars, wet weather and night racing and 100 routes. Our highlight from the car list today is this 1984 Peugeot 205 T16 which has been part of the franchise for quite some time now.
Any Group B rally fan will keenly recall the Peugeot 205 T16 as being one of the finest race cars towards the end of the golden rally days. The car has a record of 16 WRC victories stretching between 1984 and 1986. Notably, its 1985 and 1986 career was the highlight of performance after winning both drivers' and constructors' championships with Timo Salonen and Juha Kankkunen.
In Forza, you get the road going version which was limited to 200 units – that means a nearly identical car to the rally version apart from its reduced power. The Evo 2 was ultimately the most successful rally car of the 205 T16 family, having won 10 WRC rallies out of the 16 total WRC victories.
Other new entrants in Forza 6 car list include the 1969 Nissan #21 Nissan Racing R382 and the 1993 Peugeot #3 Peugeot Talbot Sport 905 EVO 1C. You can view the newly revealed list by XBox Wire at the bottom.
Suggested: Top 7 Best Car Racing Games in 2015/16
Forza 6 Ultimate Edition
Elsewhere, gamers have the option to order the Forza 6 Ultimate Edition tomorrow which has additional benefits such as VIP membership, Forza 6 Car Pass, and the first Forza 6 DLC Car Pack. In addition to these exclusive features, there is a special Ten Year Anniversary Car Pack that includes 10 specially liveried cars.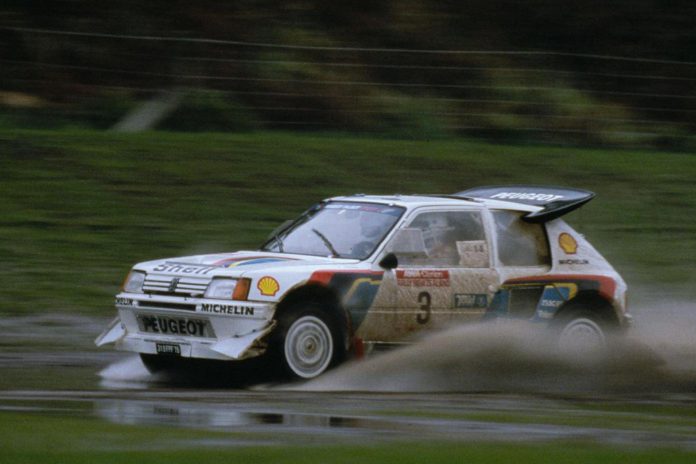 Forza 6 Car List Update
1967 Eagle-Weslake T1G
2003 Bentley #7 Team Bentley Speed 8
1975 BMW #93 Hervé Poulain 3.0 CSL
1993 Peugeot #3 Peugeot Talbot Sport 905 EVO 1C
2014 McLaren #60 Bhaitech 12C GT3
2014 Mercedes-Benz #33 WIX Racing A-Class (A45)
2011 Peugeot #10 Matmut 908
1999 BMW #16 BMW Motorsport V12 LMR
2011 McLaren #59 McLaren GT 12C GT3
1982 Ferrari #72 N.A.R.T. 512 BB/LM
2014 Lamborghini #14 GMG Racing LP 570-4 Super Trofeo
1998 Ferrari #30 MOMO Doran Racing F333 SP
2014 Ferrari #51 AF Corse 458 Italia GTE
1982 Ferrari #71 Ferrari France 512 BB/LM
1991 Mazda #55 Mazda 787B
2011 Ferrari #62 Risi Competizione F458 Italia GTC
1998 Ferrari #12 Risi Competizione F333 SP
1999 Toyota #3 Toyota Motorsports GT-ONE TS020
2003 Ferrari Challenge Stradale
1968 Ferrari 365 GTB/4
1957 Ferrari 250 California
2013 Mazda MX-5 Cup
1973 Renault Alpine A110 1600S
1990 Vauxhall Lotus Carlton
1984 Peugeot 205 T16
1999 Lotus Elise Series 1 Sport 190
1998 Nissan R390
1990 Alfa Romeo SZ Sprint Zagato
1986 Honda Civic Si
1972 Mazda Cosmo 110S Series II
1997 Lexus SC300
2010 Abarth 500 esseesse
2003 Toyota Celica
2000 BMW Z8
2010 Noble M600
1986 Lamborghini LM 002
2005 Mazda Mazdaspeed MX-5
2012 Cadillac Escalade ESV