Welcome to the official GTspirit Live Blog for the Salon Privé 2015 event. In this page, we shall report the event live as it happens with multiple input from the GTspirit media team. Now in its tenth year, Salon Privé 2015 is even bigger with the introduction of new classes in addition to what you are accustomed to. The event kicks off today and will last till Saturday evening. For a complete headsup of what to expect please visit our Salon Privé 2015 preview article here.
Itinerary
Thursday
Today kicks off with a concours competition – the Chubb Insurance Salon Privé Concours d'Elegance which is split into nine classes. Expect a plethora of pre-war cars and motorcycles, and also a collection of the some of the finest Ferrari cars from renowned design house Pininfarina.
Friday
The Boodles Ladies' Day will be one of the highlights on Friday amidst the finest automotive at the Blenheim Palace. This is a ladies' competition that aims to identify the most chic outfit, elegant dresses, outstanding hair pieces and flawless style in general. There will be a supercar parade followed by the Chubb Insurance Concours Car Parade later in the day.
The Silverstone Auctions will take place on this day too, and they sure do have quite a collection this year. Some of the cars include a Porsche 911 GT3 RS 4.0, Porsche 911 GT2 RS and a RHD Lamborghini Diablo SV.
Saturday
The Pirelli 'Prestige & Performance will take center stage on Saturday, it's a new addition to Salon Privé. This category will see the finest supercars and hypercars including past models. The Ferrari LaFerrari, Porsche 918 Spyder, McLaren P1 and the Koenigsegg One:1 are some of the hypercars lined up for this category.
Live Blog
Update: Saturday, The End of Salon Prive 2015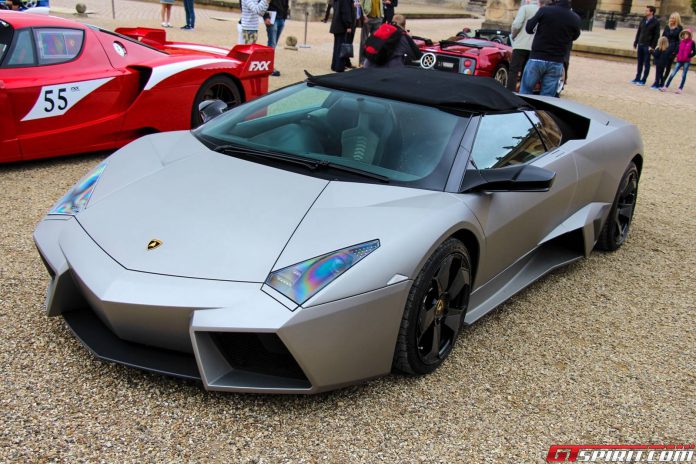 Finally, one of the finest motoring events in the UK has come to an end after three days of flawless automotive showcase. From classic cars to supercars to racecars, no stone was left untouched. While this was a live reporting, we had other reports per category from the show. Below is our complete coverage of the Salon Prive 2015.
1. Salon Privé 2015: Gentleman GT Cars
2. Salon Privé 2015: Pininfarina & The Prancing Horse
3. Salon Privé 2015: Fixed-Head Coupés from the 50s & 60s
4. Salon Prive 2015: Wind in Your Hair
5. Salon Privé 2015: Competition Cars
6. Salon Privé 2015: Track-Only Hypercar Specials
7. Salon Prive 2015: Post-war Coachwork
8. Salon Privé 2015: Concours d'Elégance Parade
9. Salon Privé 2015: Pre War Luxury and Touring
10. Salon Privé 2015: Prestige & Performance Concours
Update: Saturday Starts Here…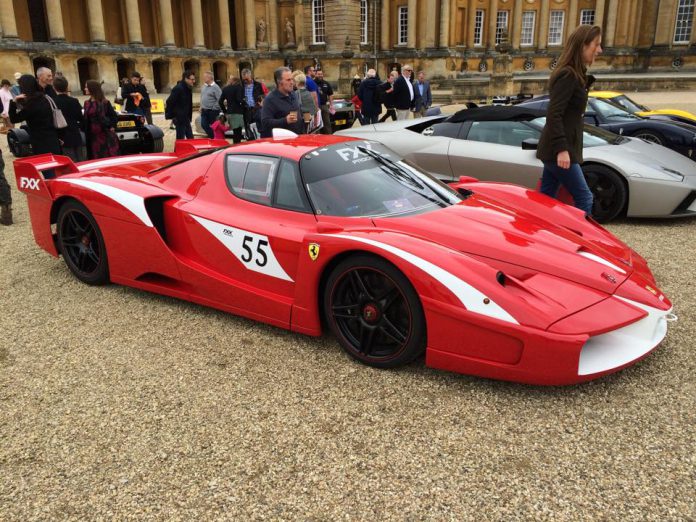 Today is the last day of Salon Prive 2015 and its nothing short of amazing. More cars at the palace including a couple of Bugatti EB110s, the infamous Harrods McLaren F1, a Jaguar XJ220S, a Maserati MC12 and more. We are expecting a convoy of more supercars from London today including all the Paganis you could think of residing in the UK. Two of our reporters are part of the convoy and they just told us its raining – a shocker right? I mean rain in London, since when?

Update: Friday Up and About
Lovely seen so far and as we stroll around the palace we are met by more supercars. We stumbled upon the white Koenigsegg Agera 'N' that we recently featured, joined by several other Keonigsegg models. Antique and classic cars at large not to mention the beautiful ladies taking part in the Boodles Ladies Day competition. We shall do a separate post for the best dressed ladies so don't fret!
Meanwhile, lets here what social media has to say about #SalonPrive
Aston Martin DBX Concept #SalonPrive pic.twitter.com/tWyuGU4142

— Karanja Earl Simmons (@Earlsimxx) September 4, 2015
Update: Friday Starts Here…


Its a late start to today's Salon Prive 2015. While we get ready to bring you more from the world's most exclusive Concours event, we thought you would enjoy a few pictures and details from our first day. More articles will follow throughout the day detailing the concours entrants and the Boodles Ladies Day.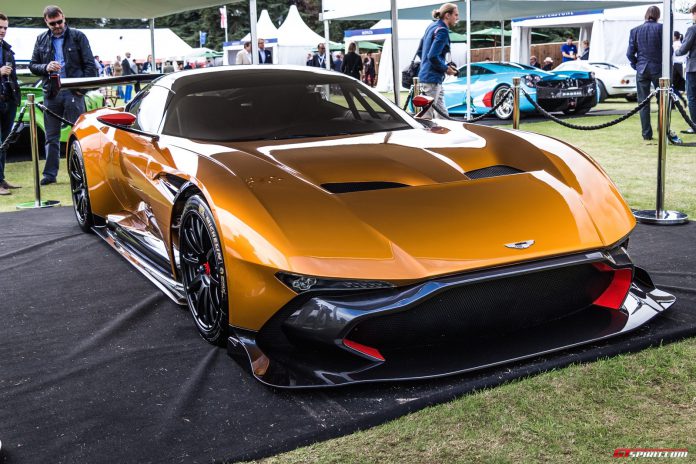 Three track only hypercars were on display yesterday including the Ferrari FXX K, McLaren P1 GTR and a clay model Aston Martin Vulcan. You can view our complete hypercar gallery here. Meanwhile, a Jaguar XK120 Jabbeke won the Best of Show award while a Delahaye 135 MS Cabriolet won the Visitors' Favorite award. A Bentley 4 1/4 Sedanca Coupe claimed the Pre-war Luxury & Touring award, you can view our full coverage of the Concours d'Elégance Parade here.

Update: Thursday Conclusion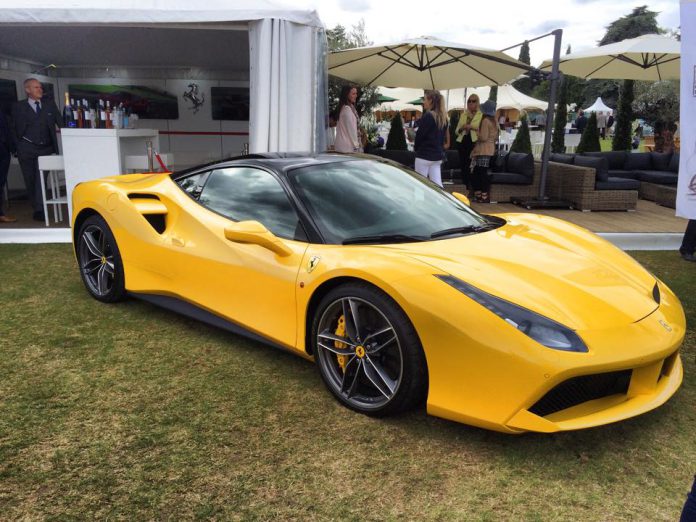 We had a lot of fun interacting with some of the biggest petrol heads in the UK as amidst hot cars. Chris Evans brought out his Rolls-Royce Phantom – he's Top Gear's new host just in case you missed that news. The yellow Pagani Huayra that we drove to Goodwood this year is now wrapped in light blue. Other cars included a yellow Ferrari 488 GTB, a red Ferrari FXX K and a green Zenvo ST1 (the updated one that was shown in Geneva back in March)
Update: Thursday, 2:24pm – What the Fans are Saying…
Some of the photos going around on social media from Salon Privé including this unique Lancia Aurelia B24 Spyder and the blue wrapped Pagani Huayra below. Tag @GTspirit on Twitter and Instagram for a chance to be featured.
Lancia Aurelia B24 Spyder at #SalonPrive. I'm sure @Scrof and I saw this exact car in Putney yesterday. pic.twitter.com/heTf4Sl5R1

— Tim Pitt (@timpitt100) September 3, 2015
Update: Thursday, 12:21pm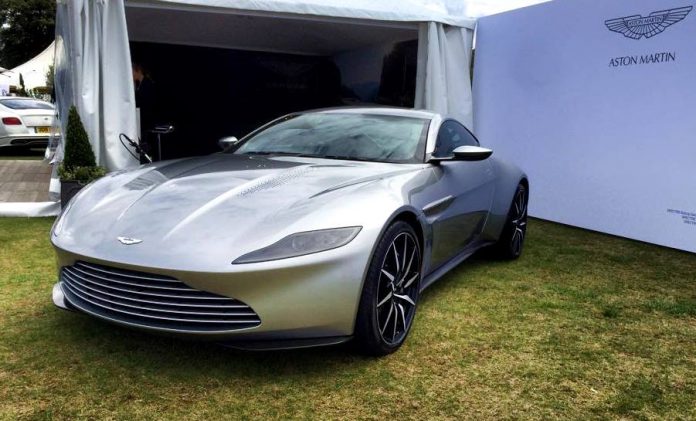 We have just arrived at the Blenheim Palace for Salon Privé 2015 and there is quite a build up of cars ranging from supercars to classic cars. Here are our fist photos, the Aston Martin DB10 is on display already joined by the new GT12. There is a yellow BAC Mono, a 2017 Ford GT and of course the blue Koenigsegg One:1 among others. Enjoy the live photos!
Live Blog Starts Here…