Salon Prive 2015 includes a category for stunning Post-War Coachwork. The organisers have gathered together examples from a huge range of unique companies including Jacques Saoutchik and HJ Mulliner. Take a look at all of these in the galleries below!
As the original Bentley Continental, the Bentley S2 Coupé has a huge following. This example was bodied by HJ Mulliner and given a more sporting appearance. It was coupled with a 6.2 liter V8 engine producing around 200 hp. The car on display here is one of just 71 similar coach built examples produced by the British company.
The Rolls-Royce Silver Cloud I moved Rolls-Royce into a new era. 2,238 were produced during its four-year production run. After the end of the initial production run, HJ Mulliner presented a shooting brake version at the New York Auto Show 1959. Four examples went into production, of which, three remain.
Based on the chassis of the infamous Ferrari Daytona, the Ferrari 365 GTB 4 Shooting Brake is a very unique vehicle. Commissioned by Luigi 'Coco' Chinetti Jnr., the work on this particular car was carried out by a British company, Panther Westwinds. Essentially, this was the first Ferrari produced in the United Kingdom!
The design features a long rear overhang together with a set of butterfly rear hatches. It is of course the only one of its kind. Underneath it shares its components with the 365 GTB 4 which means it gets a 4.4-litre, 4-cam V12 produced an astonishing 352bhp.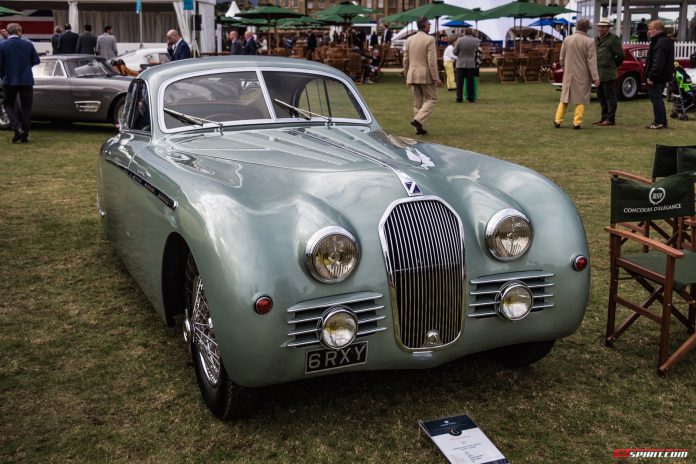 The Jaguar XK120 Jabbeke was Jaguar's world record car. It was designed to be the fastest production car in the world. An objective that was proved by Norman Dewis during a 172.412 mph run on the Jabbeke straight in Belgium. It competed in the 1952 Alpine Trial before it gained the streamlined bodywork and set its record. Afterwards it was returned to its more traditional coachwork and took part in events at Goodwood, Mallory Park, Silverstone, Crystal Palace and Brands Hatch.
The Jaguar XK120 Jabbeke was purchased by Jaguar collector Jeff Lotman in recent times and restored to its record setting style by British outfit JD Classics. It features a cast iron 3.4 litre inline 6 engine producing 160 bhp and 260 Nm of torque.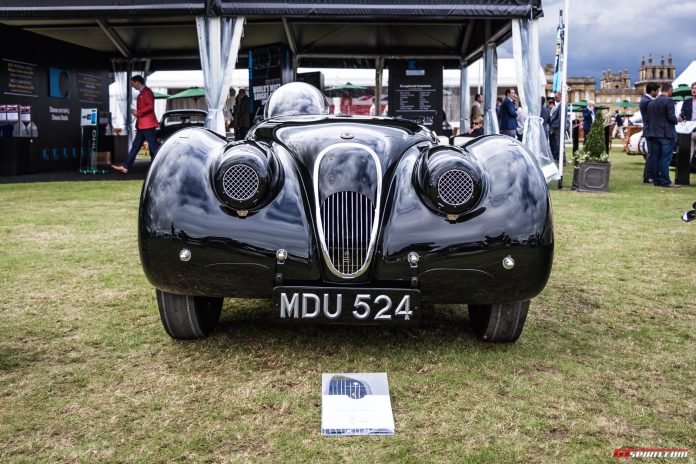 The Bentley Mark VI Worblaufen Drophead is pretty special. The coachwork was carried out by Swiss designer Worblaufen. One of two, it went on display at the Geneva Motor Show 1950. Worblaufen worked on a variety of passenger cars both before and after World War II. This particular car features cream paintwork and enclosed rear wheels. Powered by a water-cooled F-head, 6-cylinder engine producing around 130 hp.
This particular Rolls-Royce Silver Wraith was bodied by HJ Mulliner on the 133 inch long wheelbase chassis. This particular car features the 4.9 litre V8 engine used on all long wheelbase Silver Wraith's.
The Talbot-Lago Grand Sport T26 Coupe is one of just 36 Grand Sport's constructed by Talbot-Lago between 1947 and 1953. This example wears coachwork designed by Ukrainian designer Jacques Saoutchik of Neuilly-sur-Seine. The chrome detailing and teardrop shape are typical of the era.