Two brand new teaser images of the upcoming Bugatti Vision Gran Turismo Concept have just been released by the French automaker.
The first image itself isn't very revealing but there's a possibility it is previewing the car's rear wing. Whatever the case may be, it will inevitably act as a key aerodynamic element for the car and is made from lightweight carbon fibre.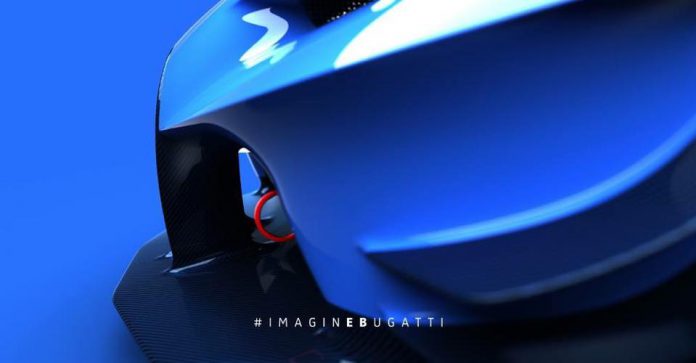 As for the second teaser, it is a bit more revealing and evidently shows the front-end of the concept with a bright red tow hook visible. Blurred out in the foreground also appears to be two canards on the side of the front bumper which itself incorporates a matte black splitter.
Discussing the vehicle, head of the Bugatti design team, Achim Anscheidt recently said "Bugatti's design DNA has reached a new stage in its evolution. In view of the nature of the project, our concept car for Vision Gran Turismo will be exaggerated and performance-oriented. Even so, the progressive design language will give an impressive demonstration of the path to be taken by Bugatti design over the next few years."
The car will be unveiled at the IAA Frankfurt Motor Show 2015.