Two official images of the 2016 Mercedes-AMG C63 Coupe S have leaked online just a day before the car debuts online.
The following pictures were snapped during an official presentation of the car and provide us with an unimpeded view of the car. As recent spy shots and renderings have already given us a glimpse of the car, these images don't offer any surprises. Despite that, they do show just how aggressive and focused on performance the car will be.
From the front, it is evident that the Mercedes-AMG C63 Coupe S will feature all the aggressive visual and aerodynamic components of the C63 sedan and estate models. Consequently, the front is characterised by large air intakes as well as an aggressive bumper. Elsewhere, flared wheel arches are visible alongside a black roof and wing mirrors as well as a set of new wheels.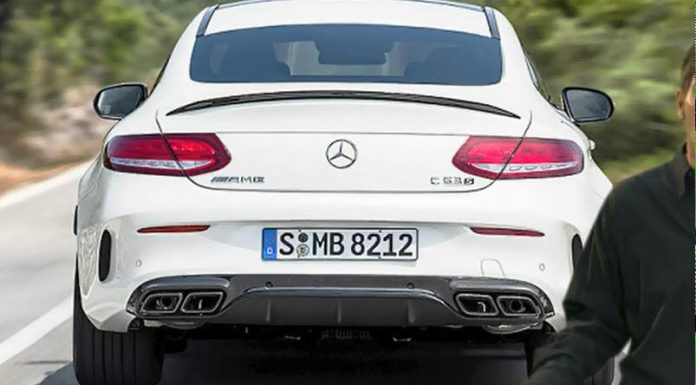 From the rear, the new C63 Coupe S features the same taillights as the 'standard' C-Class Coupe. It does however, feature a small carbon fibre bootlid lip spoiler, a bold diffuser and AMG's traditional quad exhaust pipes. All told, the car looks exceptionally aggressive.
Obviously powering the C63 Coupe S will be the same 4.0-litre twin-turbocharged V8 engine as the sedan and estate models. Consequently, it should deliver an equal 503 hp. Alongside the 'S' branded model, the entry-level model will feature the same engine but will be restricted to 469 hp.
The car will be unveiled at next month's IAA Frankfurt Motor Show 2015.