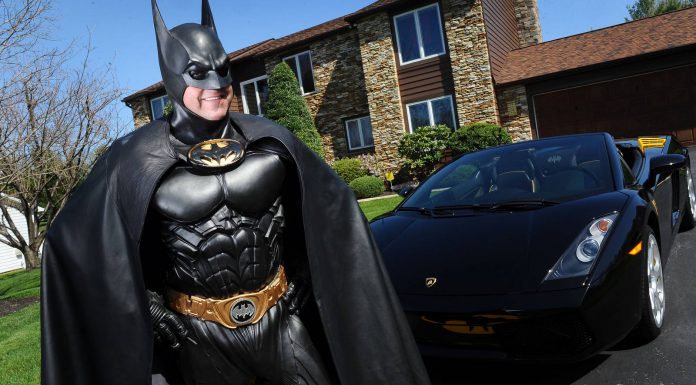 Lenny B. Robinson, also known as the Route 29 Batman, has been killed after being struck by a car near Hagerstown, Maryland.
In recent years, Robinson became synonymous for dressing up as Batman and visiting sick children in hospital while driving his black Lamborghini Gallardo 'batmobile'. He originally rose to stardom in 2012 after being pulled over by police while dressed head-to-toe as batman.
Late on Sunday night, Robinson pulled over onto the median strip while travelling on the Interstate 70 after his Gallardo experienced engine issues. At around 10:30 pm, a Toyota Camry smashed into the 'batmobile' which was parked on an unlit stretch of the highway. The impact sent the Gallardo into Robinson who was killed at the scene.
Local police forces are currently investigating the crash and have yet to file charges.
[Via Washington Post]