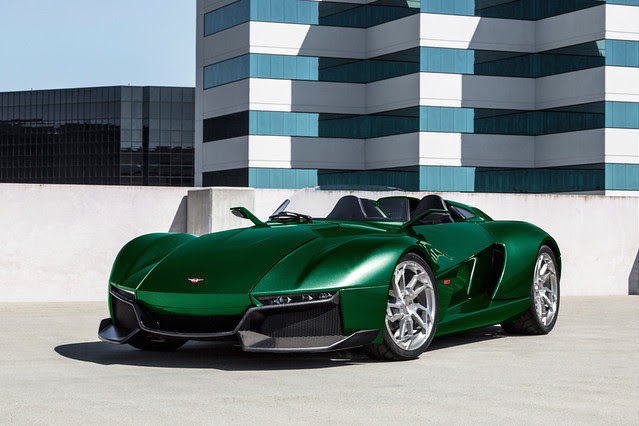 The official online configurator for the Rezvani Beast has just been released a couple days after Chris Brown took delivery of the first car.
The only element which can be customised of the Rezvani Beast is the paint with 13 different colour options available. They are Torche Red, Ocean Blue, Star Yellow, Pearl White, Air Force Silver, Mirror Red, Flame Orange, Inferno Orange, Stealth Black, Venus Green, Mirror Silver, Caribbean Blue, and British Racing Green.
The Rezvani Beast is of course based around the Ariel Atom. As such, it utilises the Atom's available 2.4-litre Honda Civic sourced four-cylinder engine force fed with both a supercharger and turbocharger. As a result, the Rezvani Beast pumps out a total of 500 hp. All of that power is sent to the rear wheels via a traditional manual transmission believed to feature six-speeds.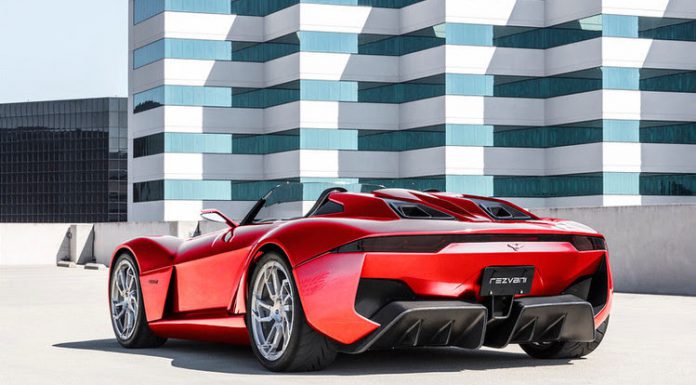 Due to the range of new body panels not traditional found on the Ariel Atom, the Rezvani Beast is slightly heavier than its donor car. As a result, it sips the scales at 748 kg which is 136 kg more than the Atom. Despite the added weight, the Beast will still accelerate to 100 km/h in a very impressive 2.7 seconds as well as a 266 km/h top speed.