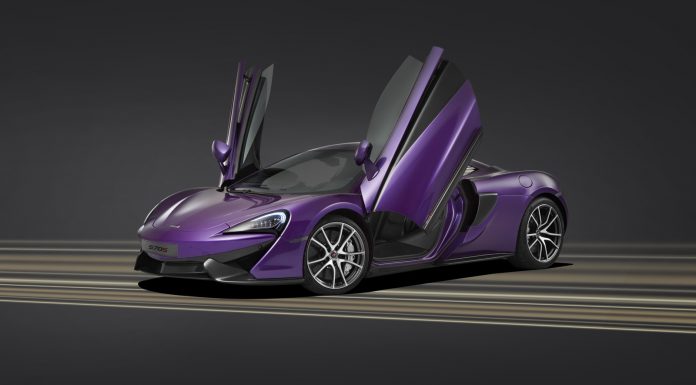 McLaren has just released images of a very special 570S courtesy of McLaren Special Operations that will debut at the Pebble Beach Concours d'Elegance during Monterey Car Week 2015. This 570S will be joined by another custom example with both set to be displayed on the prestigious Concept Lawn at the event.
As for the McLaren 570S pictured, it has been finished in a shade dubbed Mauvine Blue. Alongside this 'blue' paint which more closely resembles a unique shade of purple, the first MSO 570S also includes a plethora of carbon fibre accents. Some of the most prominent carbon fibre elements include parts of the doors and side air intakes as well as the front and rear bumpers and the aggressive rear diffuser.
Complementing the bespoke exterior is an equally as customised interior. It includes carbon black leather alongside matching Mauvine Blue detailing, particularly on the steering wheel. As for the second MSO 570S which will debut at Pebble Beach, it will be finished in Ventura Orange and complete with numerous components from the MSO Defined range of options.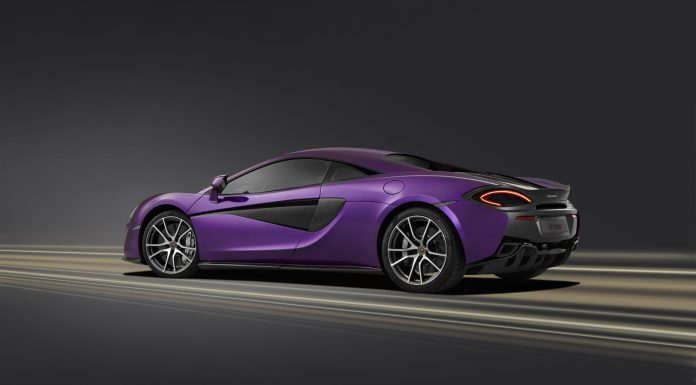 Elsewhere at Pebble Beach, the British marque will be bringing along a 675LT and 650S Le Mans from the Super Series range. Limited to just 500 and 50 units respectively, these two models are among McLaren's most noteworthy cars. Completing the line-up during the weekend will be a 1996 F1 GTR on loan from BMW North America.