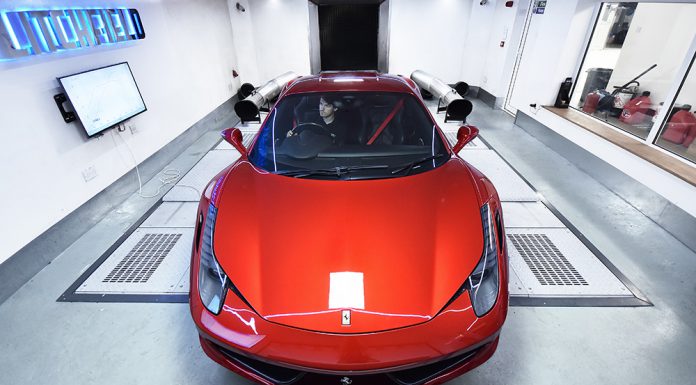 The crew at Litchfield Imports in the United Kingdom has just released its performance package for the Ferrari 458 Italia. The future supercar icon already provides blistering performance and Litchfield's upgrades add to its potency.
Typically, the screaming 4.5-litre V8 engine of the 458 Italia which revs to an extraordinary 9000 rpm, pumps out 562 hp. However, thanks to the implementation of a new intake and exhaust package and a remap ECU, Litchfield has managed to extract a further 44 hp and 17 lb-ft of torque at the wheels.
On an exhaust front, a system from Akrapovic has been implemented. Not only does its titanium construction save 14.2 kg over the standard exhaust system but it also creates a howl even beyond that of the 458 Speciale. A set of high flow sports catalytic converters have also been installed which make the car very prone to spitting flames!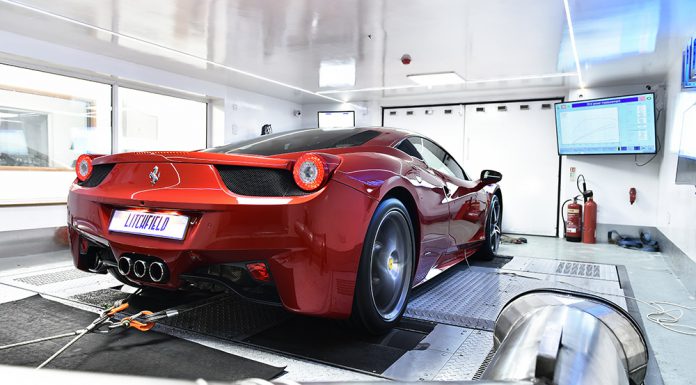 The Litchfield 458 Italia performance package also includes a carbon fibre airbox. All up, the package costs 11,995 pounds.