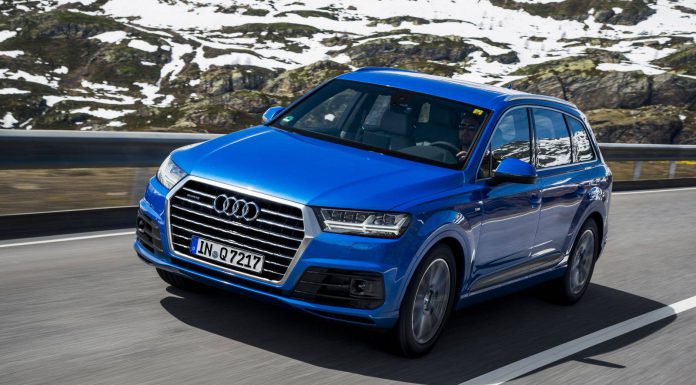 Audi has just introduced two new entry-level variants of the latest-generation Q7 SUV fitted with a new 3.0-litre V6 diesel engines.
This new V6 is available for two models. On the base model, it delivers a total of 215 hp and 369 lb-ft of torque capable of sending the car to 100 km/h in 7.3 seconds. Most importantly, it promises combined fuel economy numbers of 49.6 mpg and emits just 148g/km of CO2 emissions. It is priced from 47,755 pounds.
As for the second new car, its 3.0-litre TDI has been tweaked to now deliver 268 hp and 442 lb-ft of torque resulting in a 6.5 second 0-100 km/h time. Its combined fuel economy sits at 47.9 mpg alongside CO2 emissions of 153 g/km.