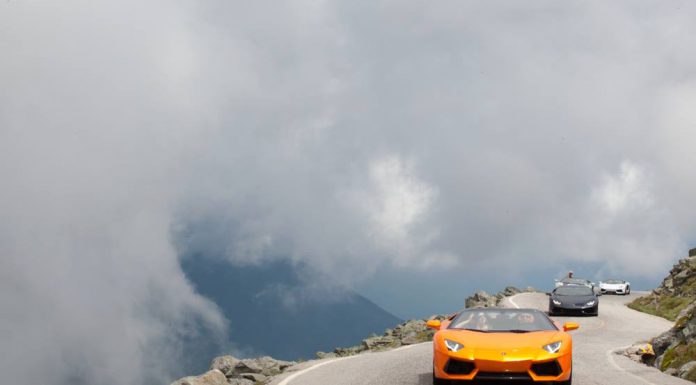 Just like the world's biggest and most popular sports, cars have an incredible way of uniting like-minded people. It doesn't matter what car you own or dream of owning, chances are there are other people with the same car that share your passion whether its for a cheap Alfa Romeo from the 1970s or a brand new mid-engined supercar from Lamborghini.
Recently, a small group of Lamborghini owners and enthusiasts in the United States gathered for what was dubbed Lamborghini Giro 2015. The event saw participants travel through a number of U.S. states including Maine, New Hampshire, Vermont and Massachusetts. One of the highlights was certainly the journey up the Mt Washington Auto Road which combines breathtaking scenery with smooth and flowing twists and turns.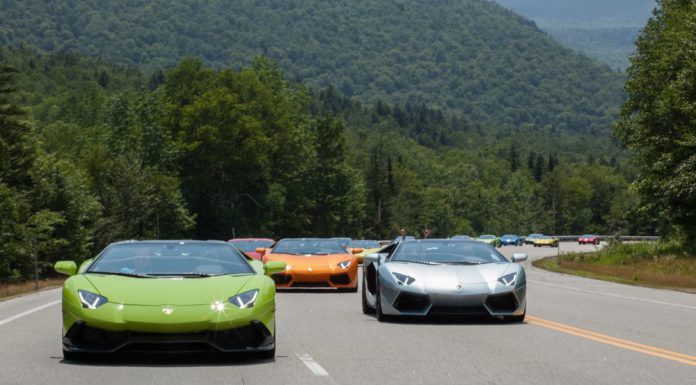 Attending Lamborghini Giro 2015 were among the Italian marque's most exhilarating, fastest and expensive models. They included a plethora of Lamborghini Aventadors including a number of convertible examples like a bright green Aventador LP720-4 50th Anniversario Roadster. Elsewhere were a number of Lamborghini Gallardo variants and the firm's latest model, the Huracan.