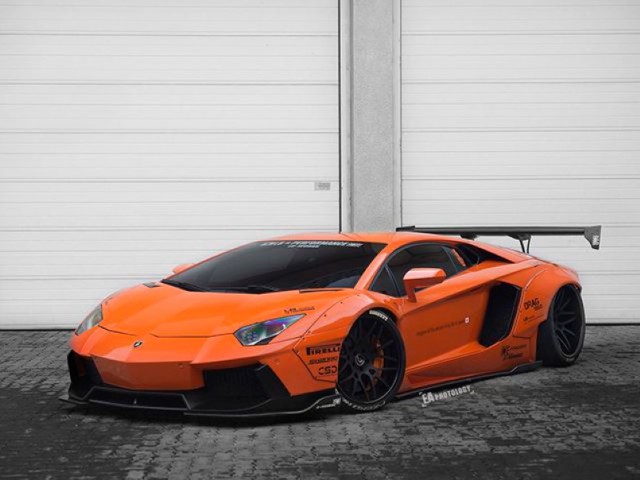 All creations from famous Japanese tuner Liberty Walk are exceptional but the following Lamborghini Aventador from Liberty Walk is certainly one of the most outlandish, eye-catching and menacing car the tuner has ever created.
Residing in the Middle East, this Aventador features all the aggressive panels and aerodynamic elements featured on other widebody Aventadors from Liberty Walk. Consequently, it includes massively flared front and rear wheel arches, a towering rear wing, a bold front splitter, matte black Forgiato wheels and a custom rear diffuser.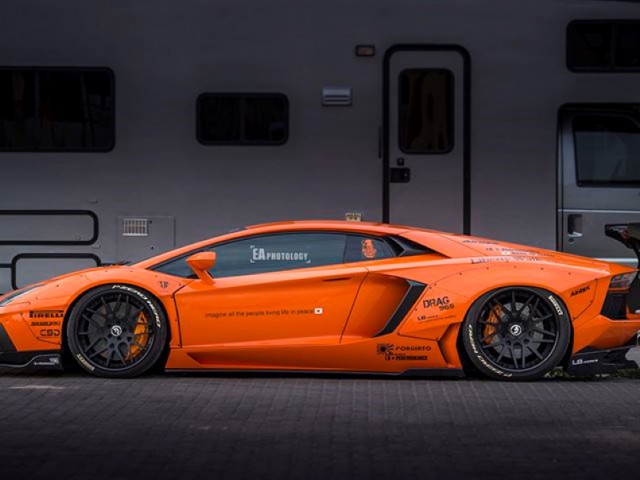 When combined with an Armytrix exhaust system as well as the obligatory AirRex suspension system, this Aventador is rather remarkable and in these photos from Ebrahim Alawadi, really stands out!