After being unveiled earlier in the year, the very first customer-spec McLaren 675 LT has been delivered to the British marque's official dealership in Glasgow.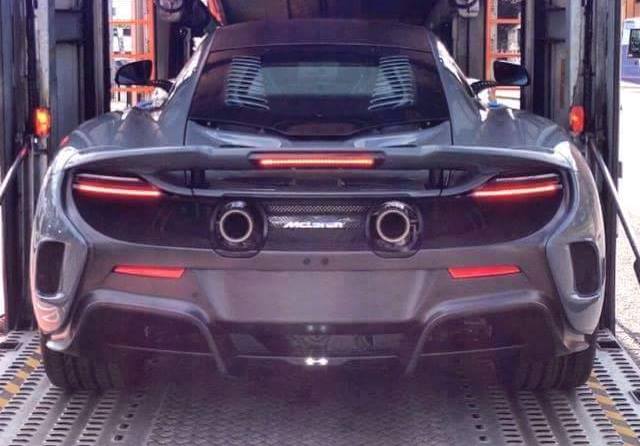 Chassis #001, this 675 LT includes a special painted logo denoting its chassis number on the side of the carbon fibre monocoque. Elsewhere, this McLaren supercar has been painted in a glossy shade of grey and features matte black wheels reminiscent of those from the McLaren P1 as well as a set of bright orange brake calipers. A number of matte carbon elements are also found across the 675LT's exterior.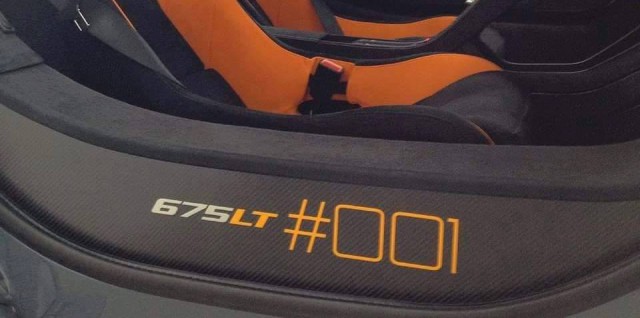 A mere 500 examples of the 675 LT are destined for production and unsurprisingly, all quickly sold out following the vehicle's reveal. The McLaren 675 LT gets its name, not from the changes to the mechanics, but rather from the exterior style. On the outside, there is a new front bumper with a new front spoiler and carbon fibre end plates. The rear is also redesigned, although not quite so dramatically as the F1 Longtail was. It gets an active 'Longtail' Airbrake, a new rear bumper and a different diffuser.
Engine wise, the 675 LT gets the British marque's familiar 3.8-litre twin-turbocharged V8 engine but it now delivers 675 hp rather than the 650 hp provided by the McLaren 650S. Elsewhere, dry weight is down to 1,230kg. Consequently, the car can sprint to 100 km/h in 2.9 seconds, 200 km/h in 7.9 seconds and a 330 km/h top speed.