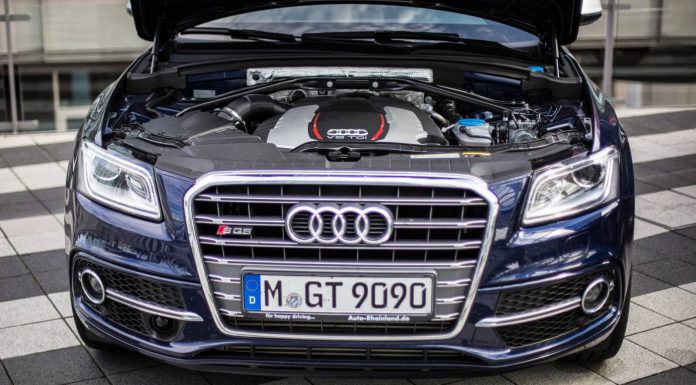 A number of Audi SQ5 crossovers including the 2014 and 2015 model year examples, are being recalled due to an electric power-assisted steering issue.
The National Highway Traffic Safety Administration in the United States discovered that the sporty crossover's power steering system could completely shut down in cold temperatures due to a steering motor sensor fault. If this were to happen, the SQ5 would become more difficult to drive due to the heavier steering therefore "increasing the risk of a vehicle crash" according to the NHTSA.
The affected SQ5 models were produced from May 22, 2013 to April 14, 2015 and totals 5625 units.
To remedy the problem, Volkswagen will notify owners and update the power steering control module software free of charge. The recall commenced on July 28.