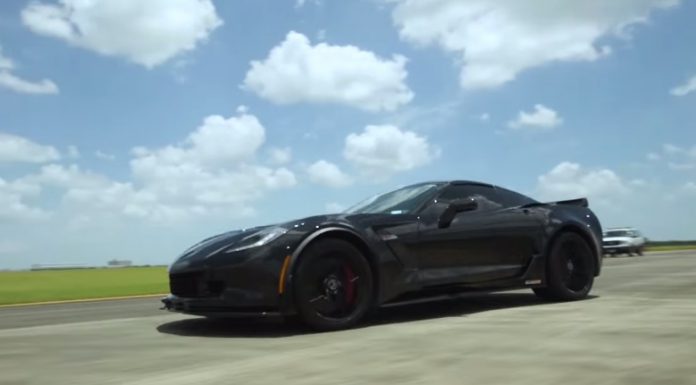 With 650 hp and 650 lb-ft of torque on tap, the 2015 Chevrolet Corvette Z06 is an undeniably potent supercar. In typical Hennessey Performance fashion however, the Texas-based tuner is never satisfied with standard performance cars and is in the midst of developing its HPE800 upgrade package for the car.
[youtube]https://www.youtube.com/watch?v=93i2IhwUJUM[/youtube]
Shown here both on the dyno and accelerating through to 281 km/h, the Corvette Z06 from Hennessey sounds undeniably insane. It also looks exceptionally fast despite official performance figures not yet being released.
[youtube]https://www.youtube.com/watch?v=jpiyUj9MfnA[/youtube]
In order to lift power from the Corvette Z06 to 800 hp, the tuner installs a recalibrated ECU, cold air induction system, high flow cylinder heads, upgraded valve springs and a custom camshaft.