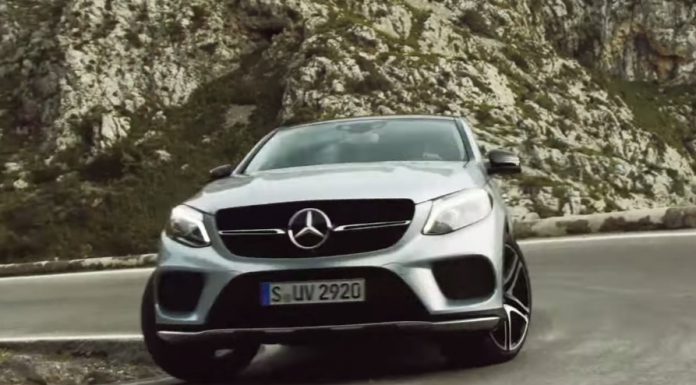 Designed to finally take the fight to the BMW X6, the Mercedes-Benz GLE Coupe adds a sporty element to one of Mercedes-Benz's range-topping cars. In the latest advert for the car, Mercedes-Benz recruited Formula One driver Lewis Hamilton to present the clip.
[youtube]https://www.youtube.com/watch?v=UBRAbGIhb6I[/youtube]
The majority of the clip features Hamilton talking about his Formula One career as well as what drives him as a racing driver. When he gets behind the wheel of the car, he is understandably full of praise for the new SUV.
Set to rival the BMW X6, the Mercedes-Benz GLE Coupe's design is heavily inspired by the Concept Coupe unveiled earlier in 2014. With this in mind, the car features a flowing roofline which stretches back to a steeply raked rear window and a relatively high tailgate.
The entry-level model is the Mercedes-Benz GLE350d 4Matic complete with a 258 hp and 457 lb-ft strong engine. Elsewhere is the GLE400 4Matic with a twin-turbocharged 3.0-litre V6 with 333 hp and 354 lb-ft as well as the GLE450 AMG Coupe with 367 hp and 383 lb-ft on tap. The range-topping Mercedes-AMG GLE63 Coupe then delivers 557 hp from its twin-turbocharged 5.5-litre V8 while the GLE63 S extracts 585 hp and 760 Nm from the same engine.