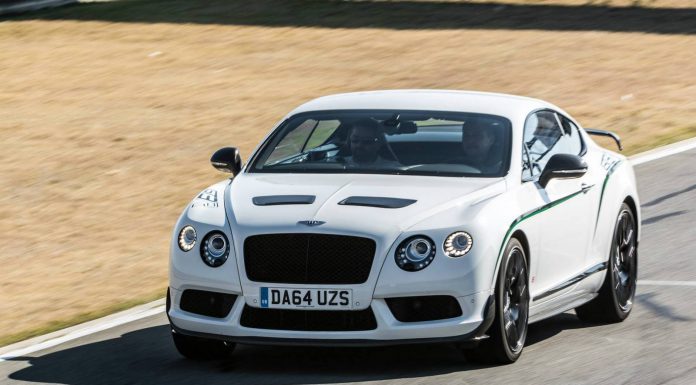 After launching across Europe last year, the Bentley Continental GT3-R has just touched down in South Africa. As the most hardcore and track-focused model offered by Bentley, it is little surprise why the marque unveiled the car at Pakisa Raceway for its African debut.
The Bentley Continental GT3-R is billed as the ultimate GT. It is a strict two seater which accounts for part of the 100 kg weight loss and is hand built by engineers in Crewe and finished in Bentley's Motorsport division. Just 300 will be offered to the public as part of a limited production run.
Bentley have opted to use the same 4.0-litre twin-turbo V8 for the GT3-R. It comes with 580 hp and 700 Nm of torque. With the 100 kg weight loss and shorter gearing, the GT3-R is capable of reaching 60 mph from a standstill in just 3.6 seconds (0-100 km/h in 3.8 secs). Upgrades have also been applied to the power train with torque vectoring now available together with a modified Electronic Stability Control (ESC) and a new chassis tune.
The car also features an all-new titanium exhaust for improved sound and a weight saving of 7 kg. New lightweight forged 21 inch wheels and high-grip Pirelli tyres improve grip and handling. The braking system is a Carbon Silicon Carbide system featuring 420 mm front discs with 8-piston calipers finished in green paint and 356 mm discs at the rear axle.
[Via Marc Rudman]