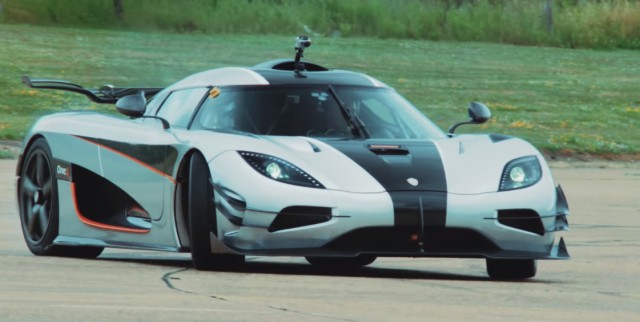 In creating the Koenigsegg One:1, the Swedish automaker set out to not only produce the world's first 'real' supercar with a one-to-one power-to-weight ratio but to also satisfy the demands of its customers.
[youtube]https://www.youtube.com/watch?v=kUo7GuMQZn0[/youtube]
As Christian von Koenigsegg describes in the following interview with Supercar Driver, the marque was actually prompted to investigate producing an even more insane hypercar due to customers wanting even more performance and less weight. Koenigsegg took this feedback onboard and set about creating what it dubs the world's first 'megacar'.
Beneath the skin, the Koenigsegg One:1's twin-turbocharged V8 delivers 1341 hp and 1371 Nm of torque. When combined with an overall weight of just 1341 kg, the One:1 features a perfect 1 hp to 1 kg power to weight ratio.
So far, the Koenigsegg One:1 has claimed the world record for the 0-300-0 km/h sprint. Additionally, it recently set a production car lap record at Spa Francorchamps and the automaker hopes to soon topple the Porsche 918 Spyder's lap record at the Nurburgring Nordschleife.