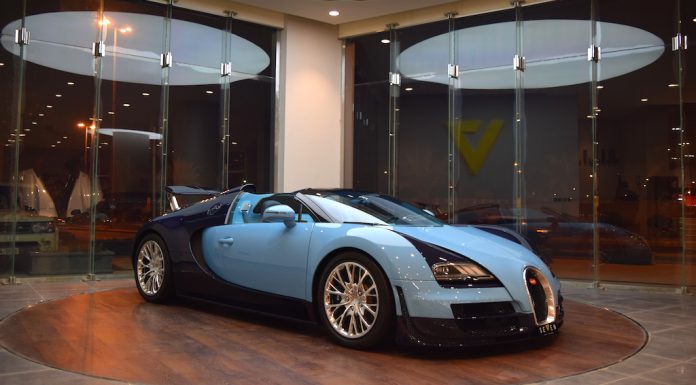 A very special Bugatti Veyron Grand Sport Vitesse Jean-Pierre Wimille Edition is currently up for sale from Seven Car Lounge in Saudi Arabia. As one of just three examples created, the Vitesse Jean-Pierri Wimille is part of the wider 'Legends' series of Veyrons which celebrated six key figures in the French automaker's decorated history.
Seven Car Lounge hasn't released an asking price for the car nor any mileage details. However, it's inevitable that the Vitesse has travelled only a few kilometres since being delivered to its original owner last year.
As with all examples, it is painted largely in bright blue across the front and sides while blue tinted carbon fibre is found across the rest of the vehicle's exterior. It then rolls on a set of tightly spoked silver wheels covering the black brake calipers.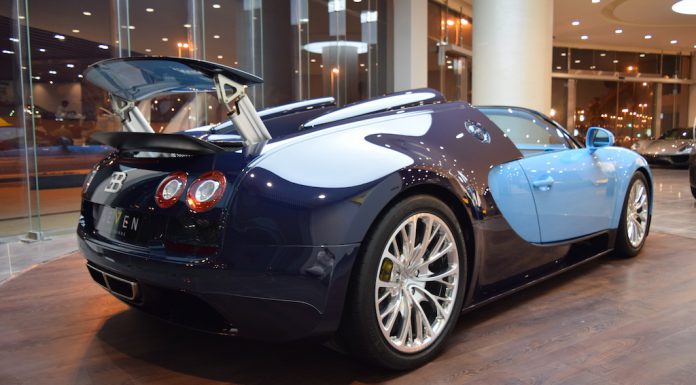 The Bugatti Legend "Jean-Pierre Wimille" relates to the successes of the eponymous racing driver who won Bugatti two victories at the 24 Hours of Le Mans in 1937 while driving a Bugatti 57G Tank co-piloted by Robert Benoist, and repeating the feat in 1939, that time supported by Pierre Veyron in a 57C Tank.
The six Bugatti Legends are all based on the Bugatti Veyron 16.4 Grand Sport Vitesse. This super sports car, launched in Spring 2012, is officially the fastest series roadster in the world after achieving 408.84 km/h with the top down in April 2013.
[Via James Edition]