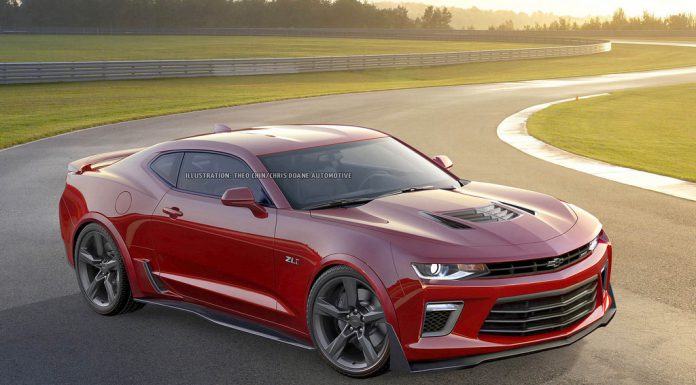 It is inevitable that at some stage, the sixth-generation Chevrolet Camaro will be offered in ZL1 guise. While it remains to be seen just when such a model will debut, Theophilus Chin has created the following rendering showing how the potent muscle car could look.
Compared to the current range-topping Camaro SS, Chin has fitted the Camaro pictured with a new bonnet, modified front grille and an exceptionally eye-catching front splitter. Additionally, new side skirts have been installed alongside simple yet eye-catching five-spoke grey wheels. Alongside the obligatory ZL1 badges, it looks an altogether more menacing package than the standard car.
Beyond a new ZL1 likely being on the cards, a successor to the potent Z/28 is also tipped to be on the cards. It will rival the likes of the new Shelby Mustang GT350 and GT350R and be more track-focused and possibly less powerful than the ZL1.
[Via Theophilus Chin]