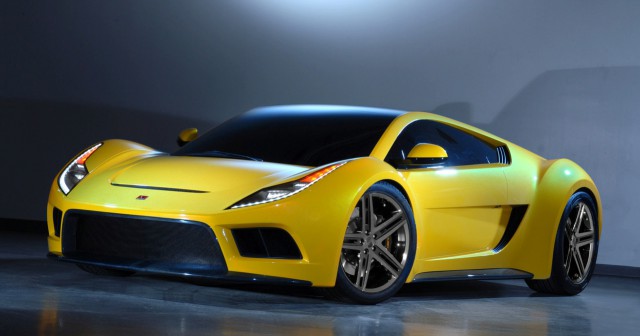 It has just emerged that the assets and intellectual rights to the Saleen S7, S7R and S5S Raptor are all being sold by the American manufacturer.
The sale is being handled by Auction company GA Global Partners and includes a plethora of Saleen S7 parts as well as the original Saleen S5S Raptor concept car and all the other assets of the supercar dup. All told, six chassis/frames for the S7 and S7R will be sold having been in storage for the past five years.
Discussing the sale, GA Global Partners chief executive Adam Alexander said "These prized assets have been kept in safe storage for the past five years which makes this a truly rare and historic opportunity to own all assets and rights to the first 'Great American Supercar."
In case you didn't know, the Saleen S7 was originally unveiled in 2000 powered by a 7.0-litre naturally-aspirated V8 engine. At the time, it was able to reach a top speed of over 350 km/h. In 2005, the Saleen S7 twin-turbo was unveiled with 750 hp and 700 lb-ft of torque. It bumped up the vehicle's top speed to an incredible 399 km/h (248 mph) top speed.
As for the Saleen S5S Raptor, it was introduced in 2008 as the firm's second supercar. However, it never reached the production line with the original concept car remaining the sole S5S created.