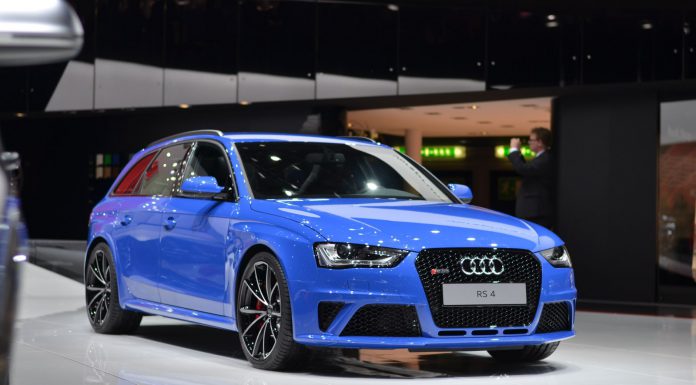 It has just emerged that the new Audi RS4 will be available as both an estate and sedan once again.
The current RS4 is only currently available as an Avant, but the lack of demand for estates in China and the U.S. is believed to have prompted the German manufacturer to give the go-ahead for a sedan as well. While it is inevitable that the U.S. and China will only receive the Audi RS4 sedan, other markets are expected to be receive both body styles.
As for what will power the new RS4 range, it won't be the current 4.2-litre naturally-aspirated V6 petrol engine. Instead, it will be a twin-turbocharged 3.0-litre six-cylinder. Although unconfirmed, it seems likely that the smaller of the two turbochargers will feature electrical assistance to eliminate turbo-lag. All told, the new engine should deliver between 480 hp and 500 hp compared to the 444 hp the existing RS4 pumps out.
From a visual standpoint, the new Audi RS4 will inevitably receive all the key design changes featured on other RS branded Audi models. Consequently, more aggressive front and rear bumpers are inevitable alongside enlarged air intakes and a new range of wheels.
[Via Autocar]