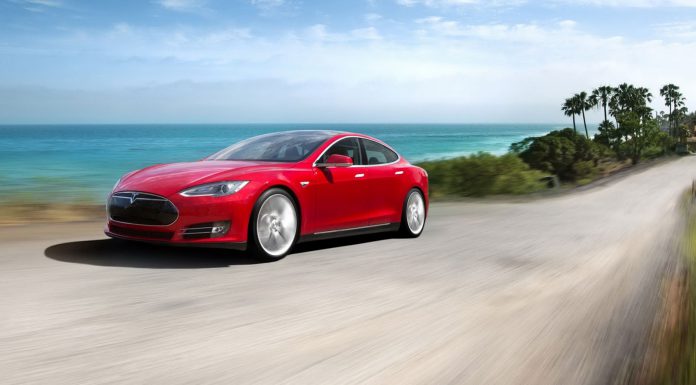 The entry-level Tesla Model 3 electric sedan is predicted to arrive in March next year. While that month plays hosts to the Geneva Motor Show each and every year, the Model 3 reportedly won't debut at Geneva and instead be unveiled at a private event preceding the auto show.
Arguably the most significant change between the Tesla Model 3 and the Tesla Model S will be the fact that the Model 3 will debut batteries produced by the company's Gigafactory being created with the help of Panasonic and a host of other companies. Alongside being cheaper to produce than the batteries of the Model S, the entry-level Tesla is still expected to have an impressive range of 480 km (about 300 miles).
Underpinning the Model 3 will be a completely bespoke platform not shared with the Model S. Thanks to its reduced size, the car will also weigh less than the Model S and could be capable of sprinting to 100 km/h in around 4 seconds putting it in line with the petrol-powered BMW M3 and Mercedes-AMG C63 range.
Recently discussing the car, Tesla's vice-president of engineering Chris Porritt said "I expect there will be very little carry-over [from the Model S]. We've got to be cost-effective. We can't use aluminium for all the [small car's] components."
[Via Autocar]