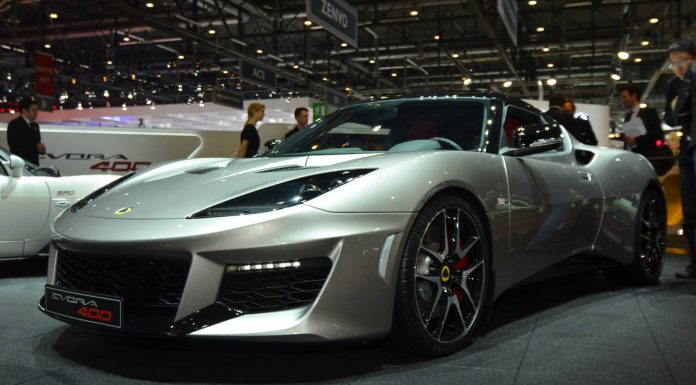 On the back of the first press drives of the brand new Lotus Evora 400, a video of the potent new British sports car hitting the track and accelerating has been released. The following clip provides us with our best look at the new car in action and as predicted, it is exceptionally capable when pushed to the limits.
[youtube]https://www.youtube.com/watch?v=e_zFMyVolbg[/youtube]
As part of the high-paced track action, the Evora 400 managed to reach and impressive 260 km/h top speed without breaking a sweat. After all, it can reportedly keep on accelerating all the way through to 300 km/h.
Providing all of this performance is an uprated version of the Evora S's supercharged 3.5-litre Toyota V6 engine. It now delivers 400 hp, a 16 per cent increase. Torque is now 410 Nm and the British marque has confirmed it will sprint to 96 km/h in just 4.1 seconds and on to a top speed of 300 km/h. The Lotus Evora 400 is also 22 kg lighter (1415 kg's total) than the Evora S with the ability to lap the test track at the Lotus Headquarters in Hethel 6 seconds faster than the previous generation Evora.