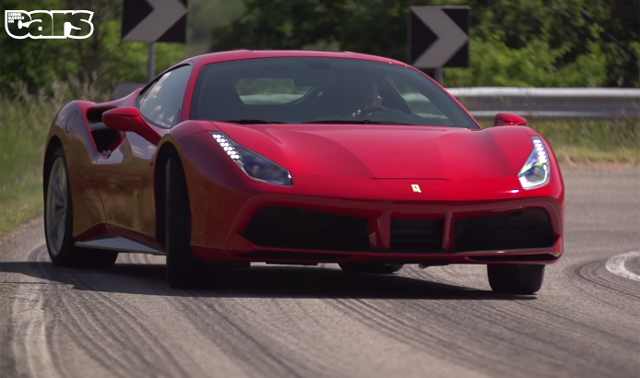 The official word from Ferrari is that the brand new 488 GTB will accelerate to speeds of over 330 km/h (205 mph).
In order to test out the top speed of the brand new Italian supercar, the owner of a recently delivered white example headed straight out onto the Autobahn.
[youtube]Ferrari 488 GTB 341 kmh Autobahn[/youtube]
Ultimately, 341 km/h (211 mph) was reached before the driver had to lift off the throttle due to other traffic. During this high-speed run however, it looks like the 488 GTB could have continued to accelerate possibly towards the 350 km/h mark!
In case you didn't know, the new 3.9-litre twin-turbocharged V8 engine of the Ferrari 488 GTB is significantly more powerful than the naturally-aspirated 4.5-litre V8 used by the outgoing Ferrari 458 Italia. As a matter of fact, the Ferrari 488 GTB delivers 660 hp at 8000 rpm as well as 560 lb-ft of torque at 3000 rpm. Incredibly, torque from this engine is also higher than the 509 lb-ft of the 6.0-litre V12 found in the Ferrari F12 Berlinetta.