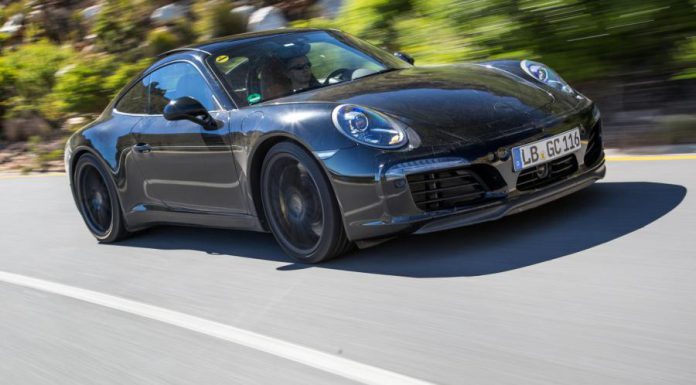 Porsche has just released a plethora of official photos of the facelifted Porsche 911 in the midst of testing in South Africa. The release of these images come two months before the car debuts at the IAA Frankfurt Motor Show 2015 in September.
While the pictures don't really reveal any new details about the car, they do provide us with our closest look yet at the refreshed design. For starters, slightly modified headlights are featured as are slimmer LED daytime running lights at the front. Elsewhere, we can see modified horizontal air intake slats as well as a new splitter.
Other small visual changes include new wing mirrors while the rear now adopts custom taillights and new cooling slats on the decklid. The images also reveal that the new 911 receives a similar driving mode selector to the range-topping 918 Spyder mounted to the side of the steering wheel.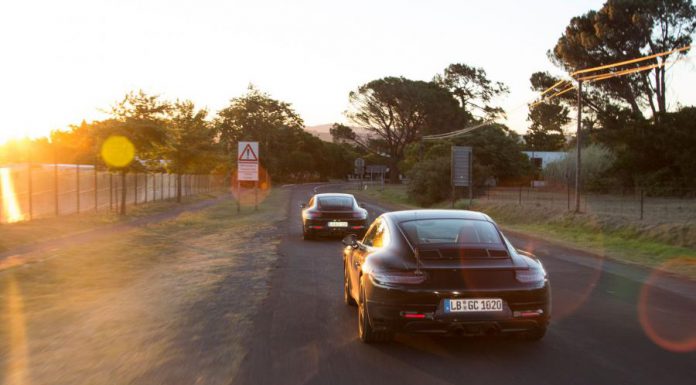 From a powertrain perspective, it is suggested that the entry-level 911 Carrera will feature a 2.7-litre turbocharged six-cylinder. While the capacity of this new engine is equal to the engine powering base Boxster and Cayman models, Porsche engineer's will reportedly work their magic to lift horsepower to the 400 hp mark. Alongside the boost in power, fuel consumption is pinned to drop from 8.2-litres to less than 8.0-litres per 100 km.
Elsewhere in the Porsche 911 range, the Carrera S will adopt a 3.4-litre turbocharged six-cylinder compared to the 3.8-litre naturally aspirated engine currently used. Despite the reduction in displacement, power will be boosted from just below 400 hp to over 400 hp. Interestingly, the Turbo, Turbo S and GT2 Porsche 911 versions will retain their current 3.8-litre turbocharged six-cylinder powertrains.