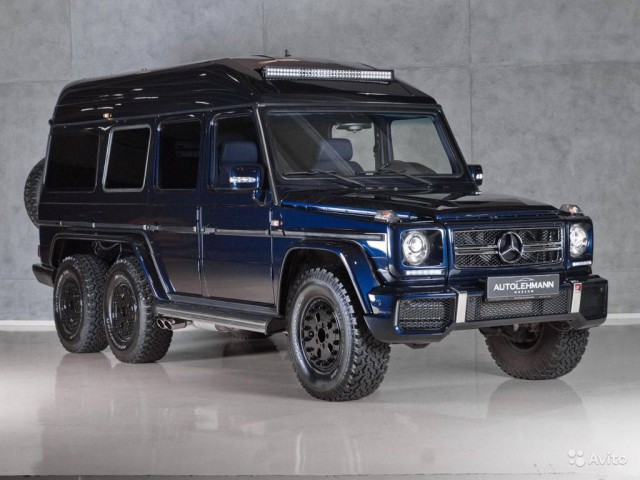 The Mercedes-Benz G63 AMG 6×6 is the most extreme, road-legal SUV in the market right now. However, long before it was conceived, there existed a tri-axal six-wheel drive SUV of German automaker- the G500 Schultz.
It was exclusively created for use in military and for rich Arab customers and designed by famous car designer, Eberhard Schultz's company. His worksop rose to prominence in the 1980s and 1990s for its work on Mercedes' vehicles.
One of the models of the G500 Shultz has been captured in Russia, seen in the gallery above. Before coming to Russia, this car belonged to the inspector-general of the armed forces of Bundeswehr. It features a 5.0-liter engine with a power output of 251 hp, which is transferred to all the four wheel of the car via an automatic transmission.
The car in the pictures has been customised with leather seating, wooden panels, an audio system, a large TV screen, two air-conditioners, a phone and a mini-bar. Instead of being run as an imposing SUV, it gives the feel of a limousine. Many might argue that these modifications make little sense on such a car, yet it is one of the most unique SUVs you will ever come across.