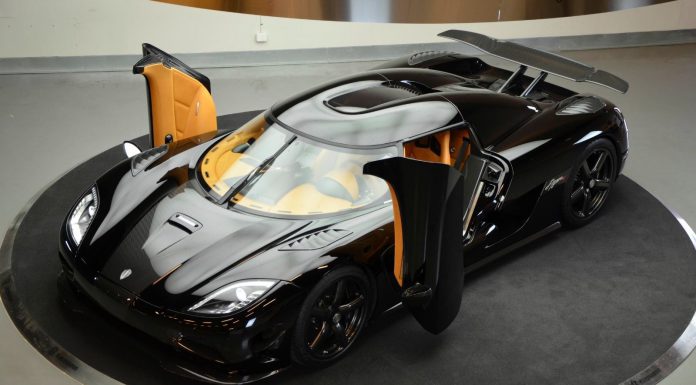 The last Koenigsegg Agera R to have rolled off the production line at the Swedish marque's facility is currently up for sale at SuperVettura for the equivalent of $2.1 million.
Visually, this Agera R is unlike any other we've seen previously. The majority of its body is painted in gloss black. With that being said, a selection of carbon fibre elements are also found throughout like a strip along the bonnet, the shark fin grilles at the front and rear wheel arches as well as the prominent rear wing. Carbon fibre side skirts are also present as are a number of carbon accents across the rear bumper.
In the cabin, this Koenigsegg Agera R features a very simple and sophisticated design. Light brown leather is featured across the carbon fibre backed racing seats as well as the door panels, steering wheel, dashboard and roof pillars. A number of brushed aluminium elements are also found throughout as are a number of carbon fibre components.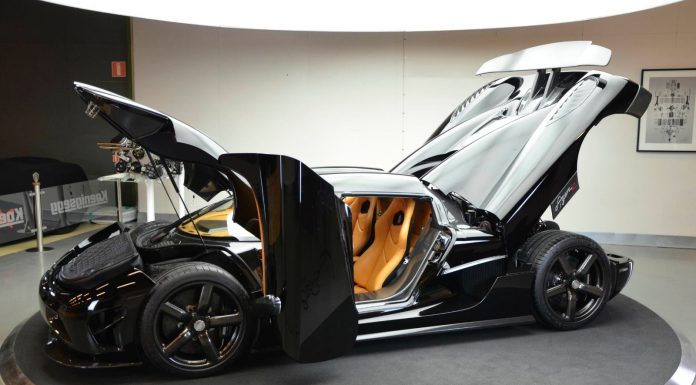 In the Agera R, 0-100 km/h is over in just 2.8 seconds with 200 km/h clocked in just 7.8 seconds. The ultimate top speed remains untested, however, Koenigsegg's super computers estimate that a top speed somewhere between 430 to 440 km/h is possible. Having driven the Agera R we certainly do not doubt any of the claimed figures!
[Via Suchen]