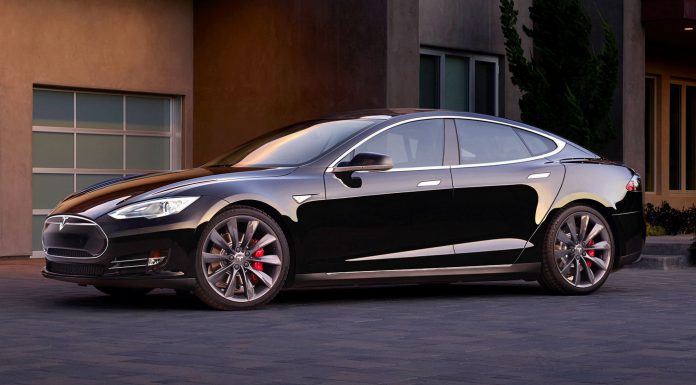 Tesla has just unveiled a brand new variant of the popular Model S electric sedan dubbed the P90D. The car sits above the already insane P85D in the line-up and is both more powerful and quicker off the line.
The Tesla Model S P90D is underpinned by the same two electric motors as the P85D. However, they have been tweaked lifting peak power to 762 hp compared to the 691 hp provided by the P85D. Of that 762 hp figure, 503 horses come from the rear-mounted motor while the front motor provides the additional 259 hp. Consequently, the American rocket will accelerate to 96 km/h in just 2.8 seconds and sprint down the quarter mile in just 10.9 seconds.
Also featured on the Model S P90D is the 'Ludicrous' option which helps provide even crazier acceleration than the 'Insane' button on the P85D.
Current Model S P85D owners can have the Ludicrous upgrade installed for $5000 alongside the larger 90kWh battery package. As for new Model S P90D owners, they will have to cough up $10,000 for the Ludicrous speed upgrade.
Alongside announcing this insane new variant of the Tesla Model S, the company's boss Elon Musk revealed that the upcoming Model X will also be available with the 90kWh battery pack. Consequently, it'll be able to hit 96 km/h in as little as 3.3 seconds.