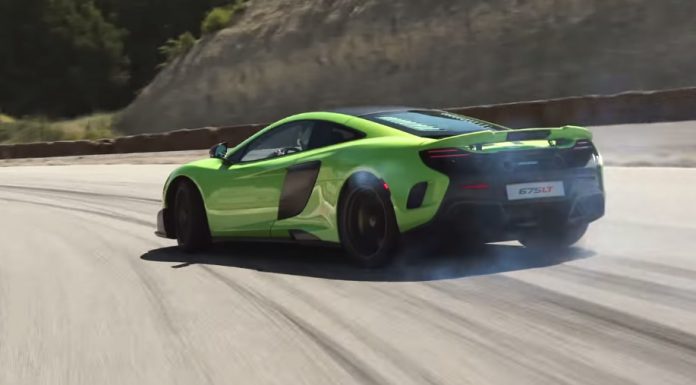 To celebrate production of the McLaren 675LT kicking off, the British manufacturer has just released a truly unmissable video of the supercar on the Castelloli track in Spain. This particular 675LT is finished in Napier Green and looks absolutely incredible.
[youtube]https://www.youtube.com/watch?v=XaRjldAGMPU[/youtube]
The McLaren 675LT of course gets the British marque's familiar 3.8-litre twin-turbocharged V8 engine but it now delivers 666 hp rather than the 642 hp provided by the McLaren 650S. Elsewhere, dry weight is down to 1,230kg. By comparison, the Ferrari 458 Speciale (the only proper yardstick by which the McLaren can be measured) weighs 1290 kg. The performance statistics are consequently impressive. The 675LT gets a 0-100 km/h (62 mph) time of 2.9 seconds, a 0-200 km/h (124 mph) time of 7.9 seconds and a top speed of 330 km/h (205 mph).
Visually and aerodynamically, the 675LT is also a significant development of the 650S. It includes a new front bumper, side skirts, front splitter, larger air intakes, a completely redesigned front fascia as well as a modified and even more effective rear wing/airbrake. Not only do all of these elements have a function but they also make the car significantly more menacing.