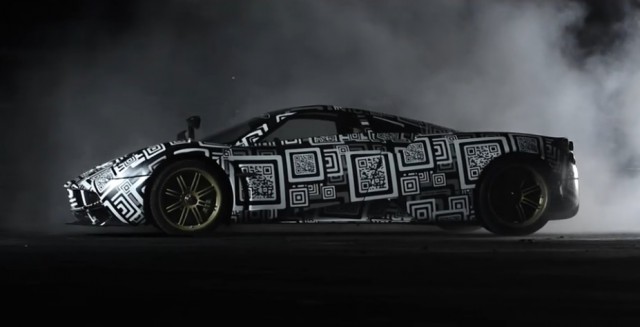 Pagani has just released a new video teasing its upcoming, hardcore variant of the Huayra. While it remains to be seen what the car will be called, reports are that it will be dubbed the Pagani Huayra SE.
The three videos of the car are only accessible through the Pagani website but do show the new Huayra up close. Unfortunately, the prototype featured has been adorned with camouflage and no obvious visual or aerodynamic changes can be seen. Nevertheless, we know from experience that whenever Pagani launches a hardcore variant, it never lets the world down.
While speaking with Top Gear at the Geneva Motor Show 2015, the firm's founder Horacio Pagani revealed that the car will act as a gift to the marque's fans around the world. When quizzed for more information, Horacio said "You guessed right. It's going to be a hardcore version of the Huayra coupe."
The only other pieces of information Horacio revealed were that this hardcore Huayra will be limited to a mere 20 examples, be offered exclusively to existing Huayra customers and won't take the form of a track-oriented Huayra R inspired by the Zonda R.
If hardcore Paganis from the past have taught us anything, it is that they typically receive more power. Consequently, it is likely that the Huayra in question will see power from its twin-turbo 6.0-litre V12 rise from 730 hp to over the 750 hp mark.