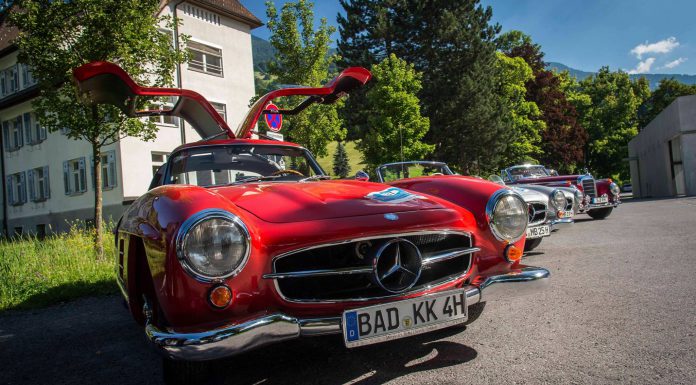 On July 2 2015, the Silvretta Classic Rallye 2015 kicked off in Austria. Running through to July 5, it took participants through Montafon, Tyrol, Liechtenstein and Switzerland. Among the participants, were a plethora of both modern and classic Mercedes-Benzes.
Arguably the highlight was a race-prepped Mercedes-Benz 300SL from 1952. This particular 300SL sported the authentic colour scheme of the 3rd Carrera Panamericana race in Mexico where Mercedes-Benz finished in both first and second. Another classic highlight from Mercedes-Benz was a 190 SL from 1955 and driven by racing driver and Mercedes-Benz Ambassador Ellen Lohr.
The rarest Mercedes-Benz in attendance was a 1956 Mercedes-Benz 300SC Roadster, one of just 53 examples ever created. Form a modern standpoint, there were a selection of S-Class models as well as a fluro yellow SLS Electric Drive.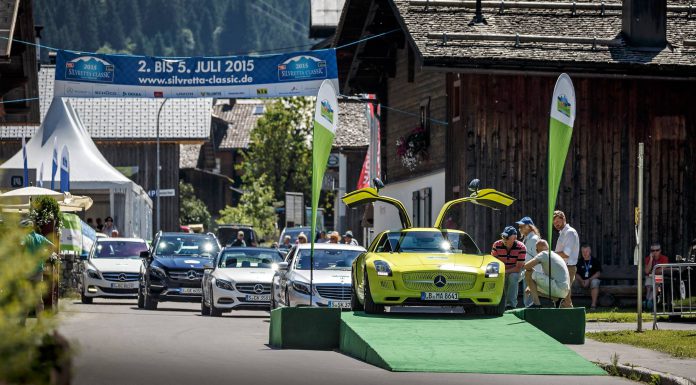 Discussing the event, head of Mercedes-Benz Classic and Customer Centre Michael Bock said "Cars with a fascinating history on breathtakingly beautiful Alpine roads – that is what the Silvretta Classic Rally Montafon has stood for since 1988. I am delighted that Mercedes-Benz Classic will tell a very special story with three vehicles from the 1950s at this event in summer of 2015."