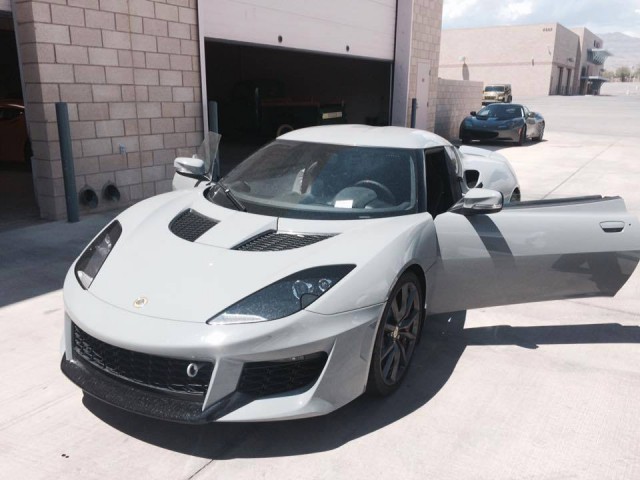 Ahead of the Lotus Evora 400 hitting the U.S. market as a 2017 model next year, a couple of prototypes were recently snapped before heading out into the desert for hot-weather testing. Seeing as though the car has already been revealed however, the duo weren't wearing camouflage and certainly caught the eye of a local Lotus enthusiast.
The reason why the Lotus Evora 400 will launch in the United States after every other market is because the British marque is developing it to ensure it fits with all local safety regulations. Sales of Lotus vehicles in the U.S. were suspended last year for failing to comply with a U.S. safety regulation.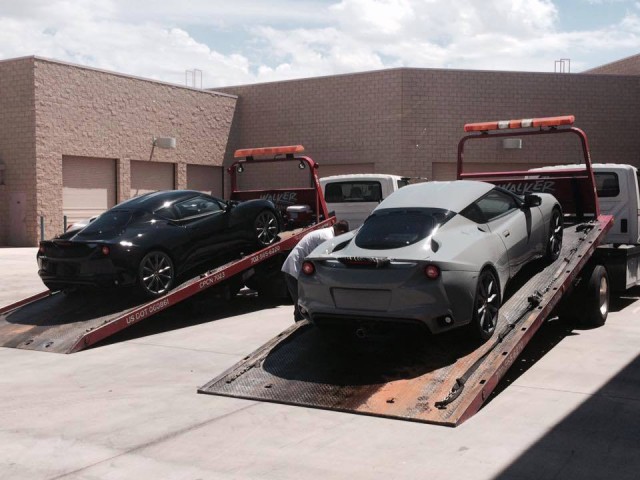 When the Evora 400 does arrive on U.S. soil, it will set customers back $89,900. For that money, customers will get an uprated version of the Evora S's supercharged 3.5-litre Toyota V6 engine. It now delivers 400 hp, a 16 per cent increase. Torque is now 410 Nm and the British marque has confirmed it will sprint to 96 km/h in just 4.1 seconds and on to a top speed of 300 km/h. The Lotus Evora 400 is also 22 kg lighter (1415 kg's total) than the Evora S with the ability to lap the test track at the Lotus Headquarters in Hethel 6 seconds faster than the previous generation Evora.
[Via Golden Gate Lotus Club]