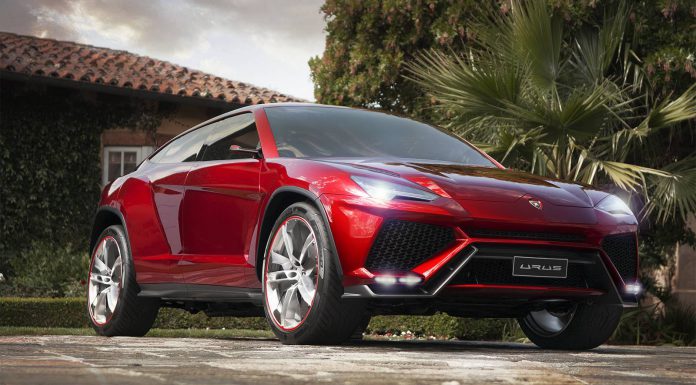 Not long after the Lamborghini Urus SUV was confirmed, it has been revealed that the production-spec car will remain true to the original concept.
The Italian marque's U.S. spokesman Jason Chinnock, recently revealed that the design of the new Lamborghini SUV has already been finalised. He also said that the car looks very similar to the concept which is hardly surprising for Lamborghini; a marque which has become synonymous for its incredible designs.
Beyond the design, we know that the Lamborghini SUV will be produced in Sant'Agata Bolognese despite reports to the contrary in recent months. The project will be backed by Volkswagen Group and supported by Lamborghini's shareholders, the Italian Ministry of Economic Development, Invitalia (Italian national agency for inward investments and economic development), Emilia Romagna Region, the Union Representatives and the existing Automobili Lamborghini team.
Lamborghini's design teams have hinted that the car will feature active anti-roll, adaptive damping, variable ride height, torque vectoring and possibly, four-wheel-steering. The car is also expected to use a large V12 engine using turbochargers or hybrid technology.
[Via Autoblog]