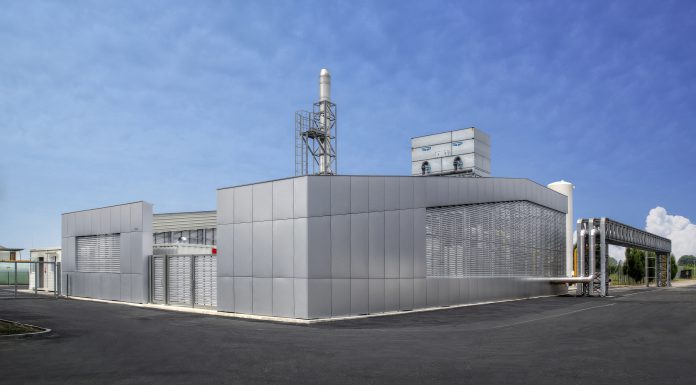 Lamborghini has just opened the doors to its Trigeneration Plant located at the Italian marque's headquarters in Sant'Agata Bolognese.
The Trigeneration Plant represents a significant development in the automaker's history as rather than a new production facility, it is instead a power plant which draws on natural gas for its heating, cooling and electricity. The plant is large enough to generate enough electricity to power all of Sant'Agata's houses.
Each and every year, the facility is expected to eliminate 820 tons of CO2 emissions. In 2017, it is predicted to run solely on biofuel bumping CO2 emission cuts to 5600 tons annually. The Italian government helped subsidise the construction of the plant and it is a key effort from Lamborghini to reduce its carbon footprint.
Discussing the plant, Lamborghini chief executive Stephan Winkelmann said "If we are going to do the things only because of the importance first thing for the customer, we would not be here anymore. We are not here to please a single customer. We are here to pass this territory unharmed to the next generation."
"It would be ridiculous if you would say we are going to save the world. What we're saying is, exactly, that everyone has to take responsibility in the territory where he's living. If you have an approach which is 360 degrees of reducing the emissions for the cars while maintaining the DNA of the brand while, on the other hand, doing all that is possible to reduce emissions at the plant, I think this is something which is recognized by those who have an idea of what is going on in this world," Winkelmann said.