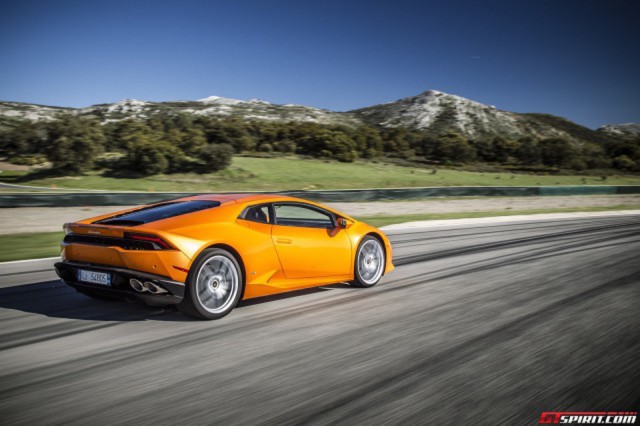 While all McLaren models are turbocharged and all V8-powered Ferraris feature forced induction, rivalling marque Lamborghini has confirmed that it is still hesitant in introducing turbocharged sports cars to its line-up. Instead, Lamborghini will continue to favour naturally-aspirated units.
While recently speaking with Autoblog, Lamborghini chief executive Stephan Winkelmannn said that all-motor engines remain the best for high-end sports cars and supercars.
"Naturally aspirated engines are still the best engines which are on the market for super sports cars, in terms of acceleration, in terms of sound. And unless there is [something] better, we are going to keep them. We are constantly looking for alternatives. We are constantly seeing what we can do to make them better and there will maybe a day when we are introducing turbos, when the turbos are equalizing or being better than naturally aspirated engines," Winkelmann said.
While Lamborghini isn't planning on fitting its supercars with turbocharged engines, the upcoming Urus SUV is speculated to make use of a turbocharged engine. However, that engine won't make its way into models like the Huracan and Aventador due to packaging differences and an altogether different engine philosophy.
Expanding on this, Winkelmann said "Usually an SUV engine has a different stroke, so usually those engines have to be adapted if you want. Then they're at the front so you have to turn them, and if this is going to make sense, I don't know. At this time there are no plans to do that, but in general, these engines are not suitable [for supercars]."
[Via Autoblog]