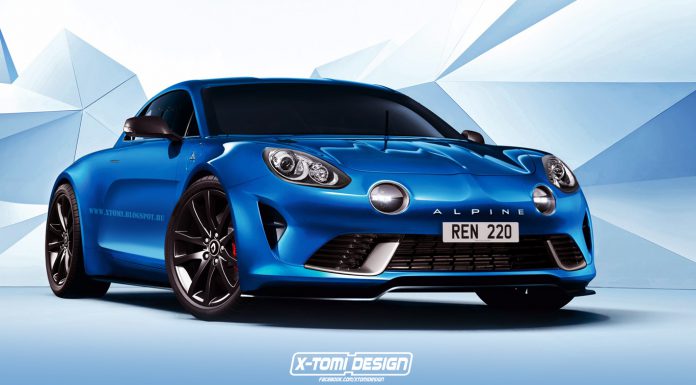 According to freshly emerged reports, the upcoming production-spec Renault Alpine sports car will make use of an advanced 1.8-litre turbocharged four-cylinder engine.
It is suggested that this engine will be based around the 1.6-litre turbo currently powering the Renault Clio RS but with slightly larger displacement. While the new 1.8-litre will share some of its components with the 1.6-litre on which it is based, it will feature a selection of bespoke components. For example, a new cylinder head is expected as is a revised cooling system and a fresh ECU.
Interestingly, it is claimed that the engine will be offered in three different state of tunes. The entry-level model will pump out 250 hp while the middle of the range Alpine will deliver 275 hp. Topping out the range will be a 300 hp strong variant. Whichever model the customer chooses, the small four-cylinder will be mated to a dual-clutch automatic transmission driving the rear wheels.
Not too long ago, reported official patent images of the Alpine sports car leaked online. They show that compared to the concept which the car is based around, the road-going model will feature oval-shaped LED headlights as well as centrally mounted fog lights. Additionally, new air intakes and wheels will be featured as will different wing mirrors.
[Via AutomotivPress]