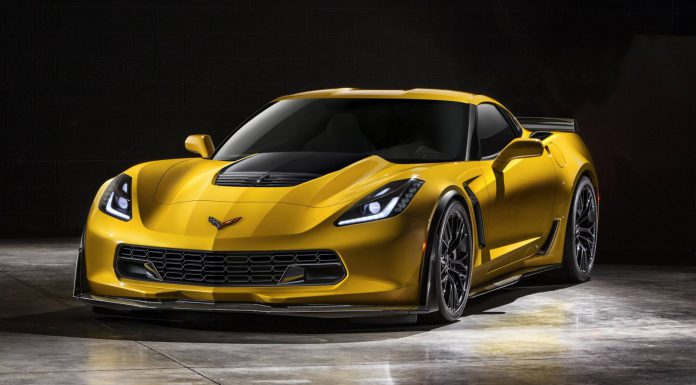 Not too long ago, it was revealed that the 2015 Chevrolet Corvette Z06 lapped the famous Nurburgring Nordschleife in Germany just before the new speed limits were enforced. While the American marque has yet to reveal the lap time of its hottest and fastest ever model, reports have emerged suggesting just how fast it is.
According to the latest word, the Corvette Z06 managed to lap 'Green Hell' in an incredible 7 minutes and 8 seconds, exactly the same time as the Nissan GT-R Nismo. It also puts it just about 8 seconds behind the Lamborghini Aventador SV and 11 seconds slower than the 887 hp strong Porsche 918 Spyder hybrid hypercar.
Such a time is also 14 seconds faster than the previous-generation Chevrolet Corvette Z06 and just goes to show how impressive the new car is. Understandably, it is reported that the Z06 which set the blisteringly fast lap time was installed with the Z07 package which includes a number of mechanical and aerodynamic modifications.
In case you didn't already know, the C7 Corvette Z06 features a 6.2-litre supercharged V8 engine delivering 650 hp and 650 lb-ft of torque. It has been benchmarked against the GT-R Nismo in numerous tests and an identical Nurburgring lap time just goes to prove how similarly matched the two supercars are.