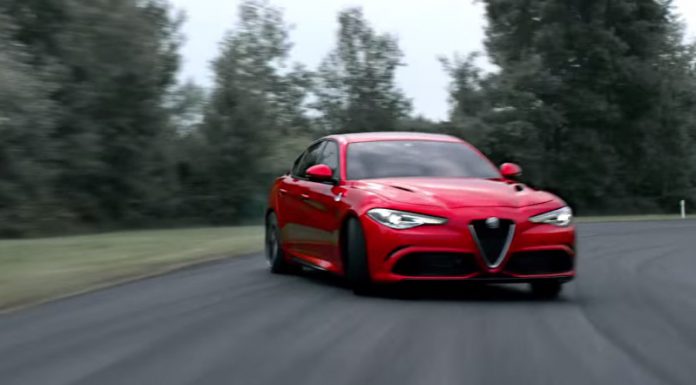 A brand new clip of the Alfa Romeo Giulia QV has just been released with it showcasing one of the key features of the new performance sedan; it's active aerodynamics.
[youtube]https://www.youtube.com/watch?v=m0gMnPeWSyg[/youtube]
For what is believed to be a first on a car in the Giulia's expected price range, it features an active front splitter. While full details about the splitter aren't known, the following video does show that at speed, it lowers down from the Giulia QV's front bumper to inevitably increase downforce at the front axle.
Additionally, this video provides our best chance yet to hear the cars screaming Ferrari-derived V6 engine. While we'll have to wait quite some time to drive the car let alone see it on public roads, it is shaping up to be very impressive.
In Quadrifoglio Verde spec, the twin-turbo V6 delivers 510 hp therefore giving it significantly more power than the BMW M3 and even the Mercedes-AMG C63 S. Thanks to this power, the car sprints to 100 km/h in just 3.9 seconds.