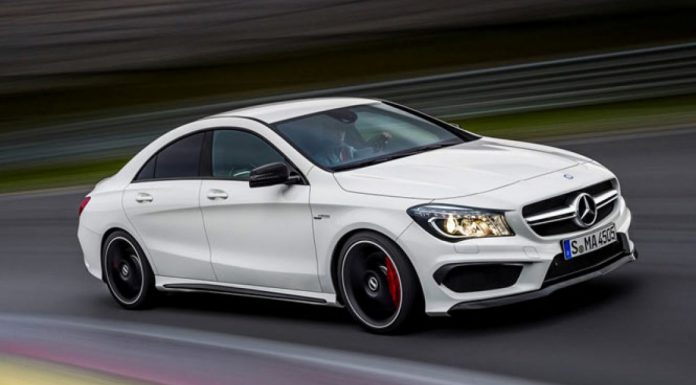 It has been confirmed that the Mercedes-Benz CLA45 AMG and GLA45 AMG will receive the same engine upgrades as the recently facelifted A45 AMG.
Interestingly however, AMG boss Tobias Moers has confirmed that the CLA and GLA won't have to wait until their respective facelifts for the modifications. In fact, they'll start using the uprated 2.0-litre four-cylinder turbocharged engine at the same time as the refreshed Mercedes-Benz A45 AMG.
2016 Mercedes-AMG A45

Thanks to the hard work of the German automaker's engineers, the new A45 pumps out 376 hp rather than 355 hp. Additionally, torque has also been upped from 332 lb-ft up to 350 lb-ft. While those power and torque gains may not seem significant, they do shave 0.4 seconds off the car's sprint to 100 km/h.
Elsewhere, the facelifted A45 includes a tweaked seven-speed dual-clutch transmission and a new mechanical locking front differential. It is likely that these elements will also find their way into the updated CLA45 and GLA45 models.
Elsewhere, it is inevitable that the new sedan and crossover will be dubbed the Mercedes-AMG CLA45 and Mercedes-AMG GLA45 respectively as part of AMG's new nomenclature.