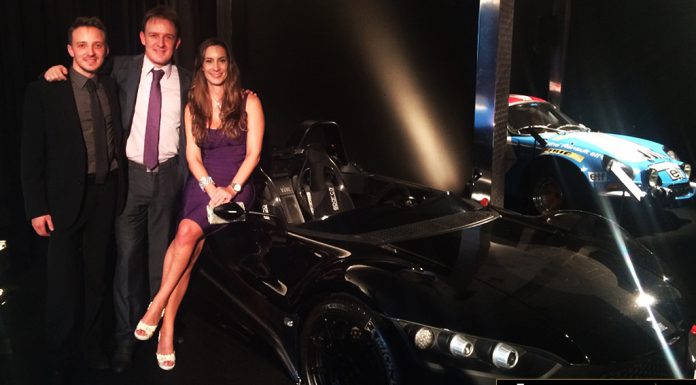 Dressed in full carbon fibre & black, the VUHL 05 was present during a tribute to F1 pilot Ayrton Senna organised by Möet & Chandon to raise funds in benefit of the Instituto Ayrton Senna through the auction of two special edition Champagne bottles that commemorate Senna. A very special occasion for a young supercar brand whose roots come purely from motorsports, to share with Bianca Senna the opportunity of contributing to Ayrton's dream.
As their webpage states, "For Möet & Chandon, organising a tribute to one of the greatest pilots of F1 is not only about remembering, but it is to keep his memory through proactively making a difference in society. For us at VUHL Automotive, it is such an honor to be invited and to contribute to the preservation of one of our legend's greatest life goals. Senna is a name that goes a a long way in improving the quality of education in a large scale, as it reaches over 2 million children in 1300 municipalities throughout Brazil with a non-prof it program that goes back to 1994, when the Instituto Ayrton Senna was founded".
A very limited run of only 20 bottles was made, which meant that only the most exclusive collectors and philanthropists were invited to the auction of two of those. Dinner was served at Saks Fifth Avenue and a collection of Laurent Nivalle's unpublished photographs were unveiled as part of what created the motorsports atmosphere that night.